Government Defends Demolishing Houses for Expressway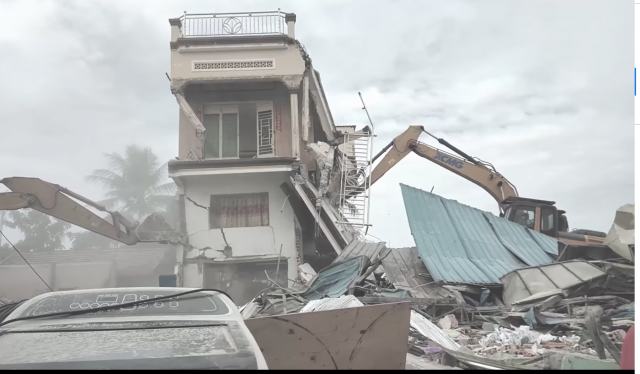 Residents contradict the government's account of events that led to the demolition of several homes, saying they were given no warning when their houses were taken while negotiations were ongoing
PHNOM PENH--The Ministry of Economy and Finance has defended authorities for demolishing many homes in Phnom Penh to make way for a yet-to-be-built highway linking the capital to Sihanoukville.
Finance Ministry spokesman Kim Sopheak said that an inter-ministerial working group "disseminated information and advised citizens almost 10 times" regarding the legal procedures for compensation before authorities tore down the houses.
He said that 5,606 families had accepted the compensation packages offered but 21 families had not, demanding higher compensation due to the desirable locations of their former homes.
The demolitions took place on Oct. 27, after which six newly-homeless families agreed to the government's compensation, but according to Sopheak, another 15 families continue to protest for greater resettlement packages.
"A working group of the inter-ministerial commission will work to solve this problem," said Sopheak. "The price of land to be procured shall be based on the rate at the project announcement date [Jan. 11, 2018], without any influence from the project."
Compensation rates, he added, are calculated by external agents within the government.
But residents in Phnom Penh's Por Sen Chey District dispute Sopheak's version of events, saying that officials visited twice before they returned unannounced to demolish homes.
Ei Soknuv, whose house was torn down in front of her and her family last week, said nobody warned her that the demolition would happen in the two prior visits from officials.
"My land and flat, the authorities offered me about $30,000 in compensation, which is not enough to buy a house in a new place. So [I] asked the authorities for more," she said, adding it was difficult to accept that the government had just made her homeless without coming to an agreement on compensation.
Ja Seim, another man whose house was demolished, said he now had little choice but to accept the compensation package initially offered, even though it fell below the value of his former home.
"I do not want to say much, there might be more problems because the house was demolished and is there any way that can be solved? Is there a way to recover it back? No, I can only accept what they are giving," he said.
Breaking his silence on the demolitions, Phnom Penh Governor Khoung Sreng said on Oct. 29 that the operation took more than 200 officials to tear down the houses with lots of machinery, but it was all within the boundaries of the law.
Refusing to be dragged into discussions on the matter of compensation, Sreng directed concerned citizens to the Ministry of Economy and Finance as they are overseeing the Phnom Penh-Sihanoukville Expressway via an "impact management committee."
Nobody from the committee could be reached for comment, but the continuation of forced evictions throughout the pandemic has consistently drawn criticism from rights groups who have repeatedly called on the government for peaceful and timely solutions.
Am Sam Ath, deputy director for monitoring at rights group LICADHO, said that that the demolition of people's houses should not happen and better resolution mechanisms were needed to protect people's rights.
"If the compensation was to be based on the market price at the date of the project's announcement, then it should have been paid to the people during that time," he argued. "In this way, citizens could have been immediately compensated based on the market price and also take that budget to buy new accommodation."
Throughout Phnom Penh and neighboring Kandal Province, land prices have been surging, prompting yet more land disputes in a country where rights groups have estimated that more than 770,000 Cambodians have been affected by land grabs since 2000.
"It's been almost four years [since the project's announcement] and authorities are just now trying to give compensation to the people, while we see goods' prices are variable, so this causes these problems to occur," he said.
This, Sam Ath added, is a long-standing problem in Cambodia where authorities are too slow to act on the issue of compensation, but quick to evict people in the name of development—as such, he said, the problem keeps reoccurring.
Cambodia signed an agreement with China Road and Bridge Corporation to allow the construction of the 187-kilometer-long Phnom Penh-Sihanoukville Expressway in January 2018 and is expected to be operational by 2023.
Related Articles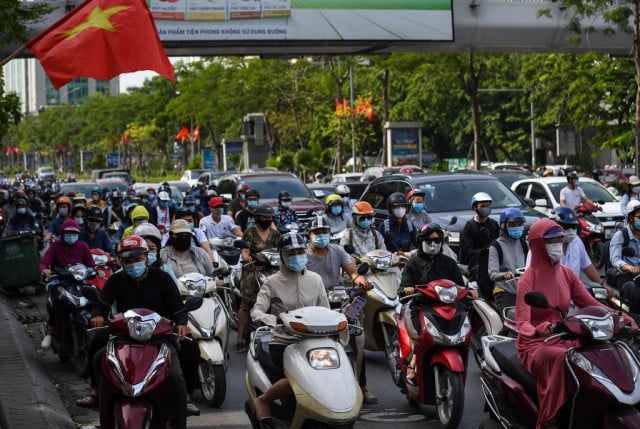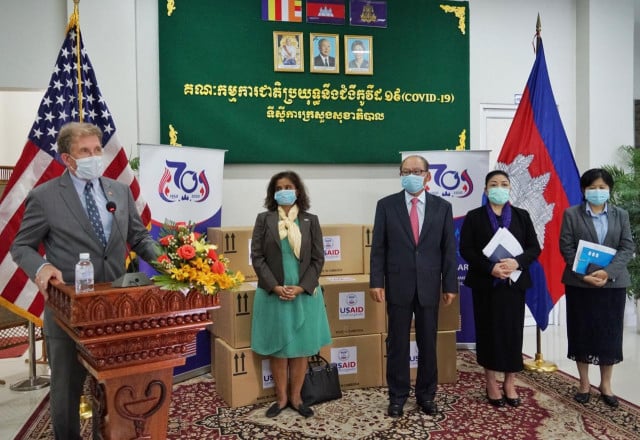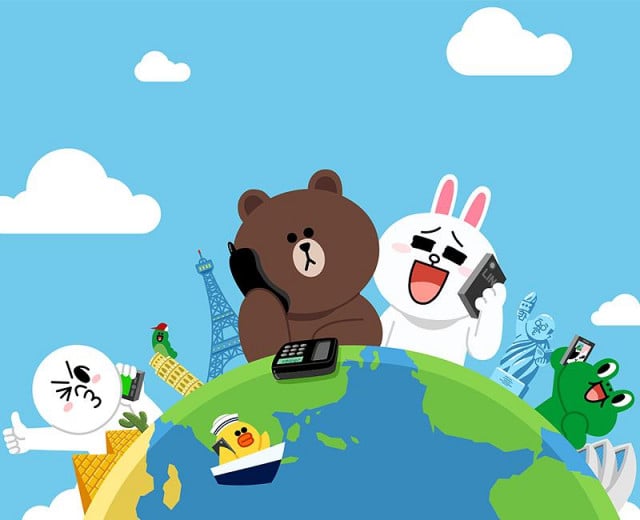 September 20, 2019 2:58 AM