Government set to Suspend Stamp Duty on Properties Valued Under $70,000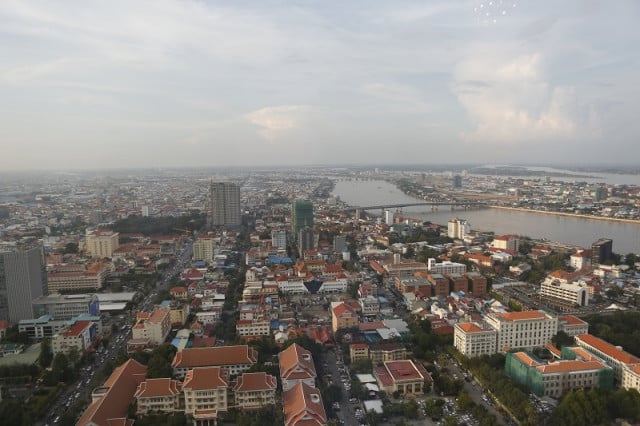 Announcement comes as government lays plans to stimulate real estate market and improve accessibility to affordable housing.
PHNOM PENH—Cambodia's government on Wednesday announced that house and condo buyers will not need to pay stamp duty on properties valued less than $70,000. Prime Minister Hun Sen said that his policy will help housing developers to increase their sales and hopefully build more properties for lower-income families.
"For those who buy a house or condo that's valued at less than $70,000 there is no need to pay stamp-duty," Hun Sen said at an inaugural ceremony for National Road 58 in Banteay Meanchey province.
He also urged all Cambodian TV stations to amplify his announcement, stating that it's just a one-year policy which will come into effect this month and run until the end of January 2021.
Grace Rachny is executive director of Century 21 Cambodia, a real estate agency based in Phnom Penh, she believes the government's new policy will prove helpful for developers and for buyers, as stamp duty ordinarily costs 4 percent of the property's price.
"The government's announcement is good for people who need low-cost housing, for instance on property worth $70,000, a 4 percent stamp tax is $2,800, which a lot for them," she said.
She went on to note that the market for houses and condos around $60,000 or $70,000 region remains stable as there is a strong demand for properties in this price range, but real estate brokers are struggling to move higher-value properties of anything over $300,000 due to the lack of demand.
This is perhaps unsurprising given that the average monthly income was just $115 in 2017, according to the National Institute of Statistics, although with an increasing appetite for financial products and an ever-improving education system, this is on the rise. However, development has not allowed the average Cambodian to entertain the idea of purchasing property worth $300,000 or above.
Phnom Penh's apartment market is expected to cool this year, mainly due to the oversupply of apartments in the city, according to Global Property Guide.
World Bank recommended that the Cambodian government should closely monitor the construction and real estate boom in the country by developing policies that could help reduce speculative activity. Both the Asian Development Bank and the International Monetary Fund have recently suggested Cambodia reform its property tax regime to address the issues of income inequality and affordable housing.
Related Articles