Government to Investigate Land Loss Claims along Vietnamese Border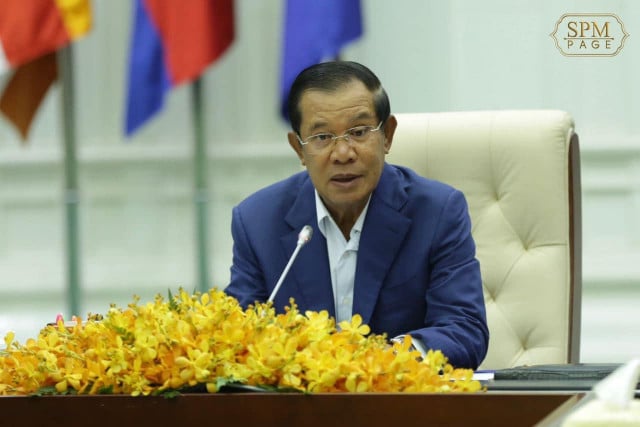 Phoung Vantha
August 25, 2020 9:55 AM
As pressure grows on the government to release jailed unionist Rong Chhun, Prime Minister Hun Sen has ordered chairman of the Cambodia Border Affairs Committee to look into villagers complaints.

PHNOM PENH--Prime Minister Hun Sen on Tuesday (Aug. 25) ordered Var Kim Hong, chairman of the Cambodia Border Affairs Committee, to visit people living along the Vietnamese border where there are complaints over land lost during demarcation negotiations.

Chhim Phal Virun, chairman of the Supreme Council of Consultation said that Hun Sen has ordered Var Kim Hong to visit the affected communities in Tboung Khmum Province.

During the fourth semester meeting of the Supreme Council of Consultation Phal Virun said "Samdech ordered HE Var Kim Hong to visit the people who said they have lost their land and to check if it's really lost and where? [He is] to find the real issue."

Hun Sen also ordered Bin Chhin, minister of the Office of the Council of Ministers, to hold a seminar to present the newly-drawn border map, how to set up border posts for citizens and students to listen and to ask questions about the border, Virun added.

The Cambodia-Vietnam border has become a flashpoint of contention in recent weeks after Rong Chhun—a veteran unionist and vocal rights activist—was arrested in his Phnom Penh home late on July 31. The arrest came following Chhun had visited villagers in Tboung Khmum Province on July 20 who claimed their land had been encroached upon by the Vietnamese border posts.

As a member of the Cambodian Watchdog Council, Chhun reported "irregularities" that he had found when speaking with the aggrieved villagers, but the Cambodia Border Affairs Committee denounced Chhun's findings as fake news on July 31. The same day Chhun was interviewed on Radio Free Asia where he urged the committee to visit Tboung Khmum Province themselves.

He was arrested some hours after his interview and charged with incitement on Aug. 1, 2020. Chhun remains in pretrial detention at Phnom Penh Correctional Center 1, which rights groups and non-governmental organizations have repeatedly decried as unsanitary and inhumane in terms of conditions.

"The arrest of Rong Chhun is the latest example of unrelenting government repression against activists trying to protect ordinary Cambodians' basic rights," said Phil Robertson, deputy Asia director at Human Rights Watch.

What followed has been an outpouring of outrage from various activists who began protesting for the release of Chhun. Numerous prominent activists have been arrested or detained while calling for the jailed unionist's release, prompting threats from Hun Sen to arrest anyone who vocalized criticism of the government's ongoing border negotiations with Vietnam.

But Hun Sen's warnings have been met with sustained protests as well as calls from international and domestic rights groups who seem intent on resolving the issue.

Cambodian and Vietnamese officials on Aug. 1 exchanged topographical border maps, according to Koy Pisey, vice chairwoman of the Cambodia Border Affairs Committee (CBAC). The maps were printed at a scale of 1:25,000 but still leave roughly 16 percent of the 1,270 kilometer border in dispute.
Related Articles