Government Urged to Address Health of Prisoners during the Pandemic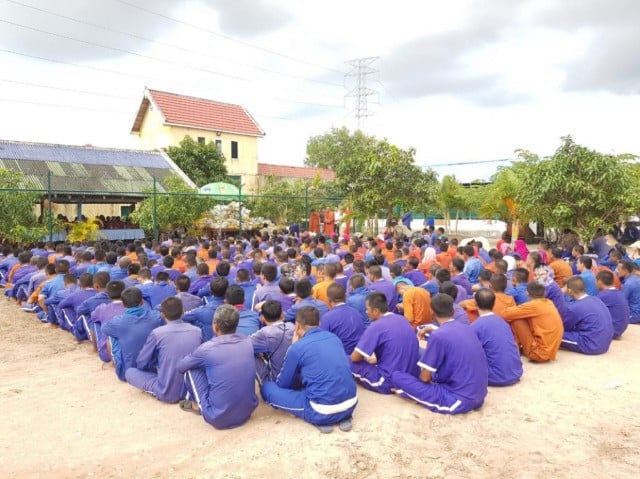 Gerald Flynn and Phoung Vantha
December 11, 2020 12:06 PM
While the Ministry of Health claims appropriate measures are being taken, various international organizations have called for greater protection for incarcerated Cambodians—including mass testing and early release.
PHNOM PENH--Following the latest COVID-19 outbreak in Cambodia that has been linked to numerous officials within the Ministry of Interior's General Department of Prisons, fresh calls are growing for mass testing and the release of vulnerable prisoners.
Michelle Bachelet, the UN's High Commissioner for Human Rights, on Dec. 9 warned of disaster for countries where inadequate measures are taken to protect prisoners from the pandemic.
"COVID-19 has very clearly demonstrated that inequalities and discrimination not only harm the individuals who are directly affected, and unfairly impacted—they create shock waves that ripple across the whole of society," Bachelet said in press conference.
"This was shown most graphically when the coronavirus ripped its way through shockingly ill-prepared and underequipped institutions such as care homes for older people and people with disabilities, orphanages, migrant dormitories and prisons," she said. "A compelling case, if ever there was one, for better regulated institutions and increased alternatives to incarceration."
While Amnesty International, Human Rights Watch and the local rights group LICADHO issued a joint statement on Dec. 9 requesting the Cambodian government take greater steps to safeguard the rights and health of prisoners, it is the Ministry of Health that responded on Dec. 11.
"Regarding the interventions to prevent COVID-19 in prisons, the Ministry of Health has been working with the General Department of Prisons of the Ministry of Interior to monitor [the] health of prisoners," the statement read.
According to the Health Ministry, prisons around the country have strengthened monitoring in regards to both inmates and prison staff following the Nov. 28 community outbreak. The ministry's statement did not explain what measures had been put in place, but added that that none of the 7,608 prisoners or 354 staff at the Correctional Center 1 in Phnom Penh have developed any signs of COVID-19.
The Health Ministry noted that a rapid response team was dispatched to the prison on the night of Dec. 9 and morning of Dec. 10 following media reports of a "flu outbreak."
The Health Ministry's statement made no mention of the 20 prisoners who were tested for COVID-19 on Dec. 6—which was confirmed by Deputy-Director of Prisons Department Nouth Savna, along with UN staff familiar with the matter. Nor did the ministry mention the prisoners who Savna said had developed coughs, runny noses and fever, although the deputy-director of the Prisons Department dismissed these as symptoms of seasonal flu rather than COVID-19.
International Organizations Supporting the Government's COVID-19 Effort in Prisons
This comes after an unverified letter, allegedly written by jailed unionist Rong Chhun, claimed that he feared for his life and the security of all political prisoners due to the latest community outbreak. The letter, dated Dec. 5, appears to suggest there was a COVID-19 outbreak within Prey Sar Prison in Phnom Penh, where Chhun and other activists are being held.
"I'd like to call for international and national organizations to help and evacuate us from Prey Sar immediately," the letter read.
The United Nations has been working with the Cambodian government in an attempt to bring about changes within the prison system and ensure that prisoners' welfare is at the heart of those reforms, as Pauline Tamesis—resident coordinator for the UN in Cambodia—explained.
"The United Nations system in Cambodia has been advocating for alternatives to detention and application of non-custodial measures," she said, adding that numerous UN agencies and the World Health Organization (WHO) issued a statement in May 2020 about overcrowding in the world's prisons.
"In Cambodia, my office together with UNICEF, OHCHR [Office of the High Commissioner for Human Rights] and the WHO have been engaging with concerned ministries to provide technical and other support so that these messages are communicated and people at particular risk, such as women, children and elderly populations, as well as people with pre-existing health conditions, could be released," Tamesis said in an email.
She went on to say that the UN in Cambodia has advocated for concrete measures to ensure that prisoners and detainees have equal access to public health measures, including COVID-19 testing "where relevant and appropriate."
Government Still Refusing to Change Tactics
However, change resulting from the UN's advocacy remains to be seen, given the lack of COVID-19 testing being carried out in prisons. This is also reflected in the government's refusal to release prisoners in order to reduce overcrowding and, subsequently, the risk of COVID-19.
Justice Ministry spokesperson Chin Malin argued that the lack of COVID-19 infections within Cambodia's prisons meant that there was no need for such measures.
"So far, all people and also prisoners known to have had direct or indirect contact with [those infected in] the community outbreak have been tested, placed into quarantine for 14 days," he said, adding that since the pandemic began, prison officials have been following government procedures.
Nouth Savna, who serves as both deputy-director of the General Department of Prisons and its spokesperson, confirmed that there currently was no plan to release prisoners in the event of an outbreak.
"The plan was to expedite court hearings and paperwork with a more linear approach to community-based treatment rather than prison-based treatment for minor crimes," he said, adding that more than 5,000 cases have been diverted away from prisons as a result.
Throughout April and May 2020, Southeast Asian nations scrambled to reduce their drastically overcrowded prisons, with Thailand, Indonesia and Myanmar all granting early release to non-violent prisoners, with a focus on vulnerable, at-risk inmates.
In this respect, Cambodia—along with the Philippines—stood out as countries doing little to prepare their prisons for the pandemic. This lack of action, rights groups argued, was especially dangerous given the notorious severity of overcrowding in Cambodian and Filipino prisons. While many of Cambodia's prisons are operating with an occupancy rate of more than 200 percent, the Philippines entire prison system is running at more than 400 percent capacity, making its prisons among the most overcrowded in the world.
More Effort Needed to Stop Prisons Becoming Outbreak Hotspots
But for those who have long warned of the danger posed to prisoners by the pandemic, neither the Cambodian government nor the UN has gone far enough in guaranteeing protection for incarcerated populations.
"Cambodia has 'a lock them up and throw them away' attitude towards prisoners—once you are in prison, it's like you're less than human," said Phil Robertson, deputy director for Human Rights Watch's Asia division. "For the prison authorities, it's easier to make excuses than seriously tackle the overcrowding problem and now the COVID-19 outbreak."
Human Rights Watch have been one of the more vocal organizations calling for the release of prisoners throughout the region during the pandemic, but their reasoning is yet to galvanize action from the Cambodian authorities.
"If the government could release all those in pre-trial detention for non-violent crimes, that would have an immediate, salutary effect on prison overcrowding and the associated poor, highly unsanitary conditions that prisoners face," Robertson argued.
Although the health of prisoners remains the responsibility of the state, Robertson noted that—within the context of Cambodia—there are many stakeholders who have the ability to drive real change, particularly with respect to safeguarding the rights of prisoners.
"This is a request that the UN Country Team should take up and push hard with the government, but unfortunately it appears the UN resident coordinator thinks that human rights are not part of her job," Robertson said.
Related Articles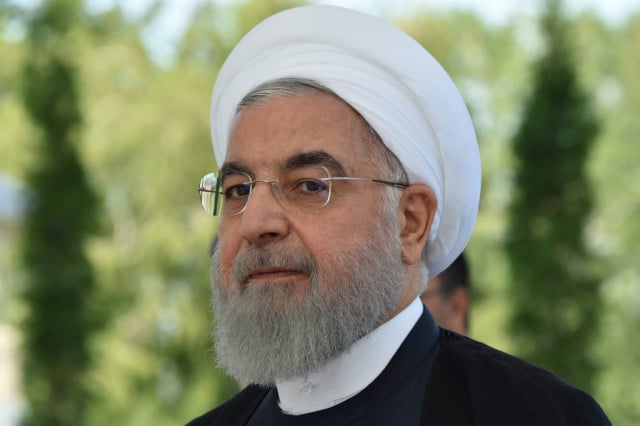 September 1, 2019 4:08 AM