Government vows to destroy vehicles linked to forestry crimes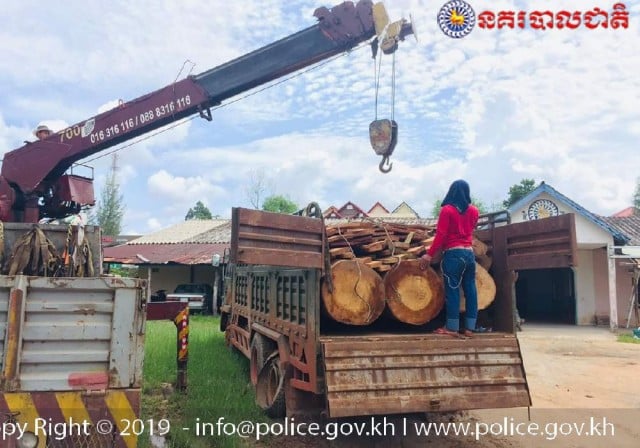 Thmey Thmey
July 8, 2019 7:03 AM
Anti-deforestation committee to strictly implement law against individuals and companies

PHNOM PENH — The National Anti-Deforestation Committee said Monday that all vehicles linked to forestry crimes would be destroyed.
Eng Hy, the committee spokesman, said new harsh measures would be applied to crimes involving forests and other natural resources.
"We have conducted education about the issue and continuously undertaken crackdowns," he told Thmey Thmey.
But "there are still people illegally transporting timber by any means," he said.
"From now on, we will take harsh measures by destroying on site all seized vehicles such as cars, motor bikes and tractors."
In a statement, Eng Hy said the committee — established by Prime Minister Hun Sen in 2016 and led by Military Police Commander-in-Chief General Sao Sokha — would strictly implement the law against individuals and companies involved in forestry crimes.
Prey Lang Community Network expressed concern last month about a recent increase in forestry crimes.
The Ministry of Environment dismissed the report, saying that illegal logging activities in early 2019 were down 20 percent from a year earlier.
Related Articles