Government Warns Against Businesses Selling Fake COVID-19 Medicine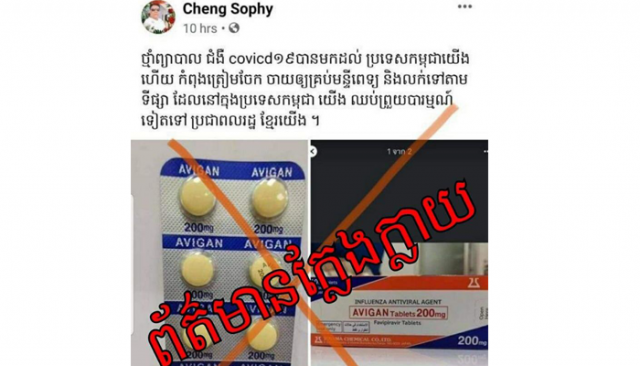 Phoung Vantha
March 23, 2020 10:23 AM
As with every crisis there are always opportunists, but the Cambodian government today announced it would crack down on people selling fake products.

PHNOM PENH--Health Ministry spokesman Ly Sovann on Monday called on people not to buy any medicine or vaccine being marketed on social media. He also stressed that Cambodians should not seek to take advantage of the confusion created by the Coronavirus Disease 2019 (COVID-19) pandemic.

"I want to confirm that so far, there has been no official vaccine to treat COVID-19 which has been approved by the World Health Organization (WHO) yet," he said, adding that while other countries have announced the discovery of vaccines, these remain in the testing phases and will not be available immediately.

Sovann explained that as per recommendations from the WHO, a vaccine would take at least six months to manufacture. He went on to urge authorities to investigate and take legal action again those who sell fake medicine and post those fake news relating to the virus.

Cambodia's Anti-Cyber Crime Department said that they have identified those seeking to capitalize on the ongoing pandemic through online sales and will take legal action.

Camcontrol Directorate-General, a government agency charged with consumer protection, said they found some hand-sanitizer products that are being sold in Cambodia without any indication as to their ingredients or source. They added that Camcontrol intends to take legal action against businesses and people distributing and selling these counterfeit products sold as hand sanitizers.


Related Articles