Grandma Ouerm Kor – an Artisan Who Carries on an Age-Old Tradition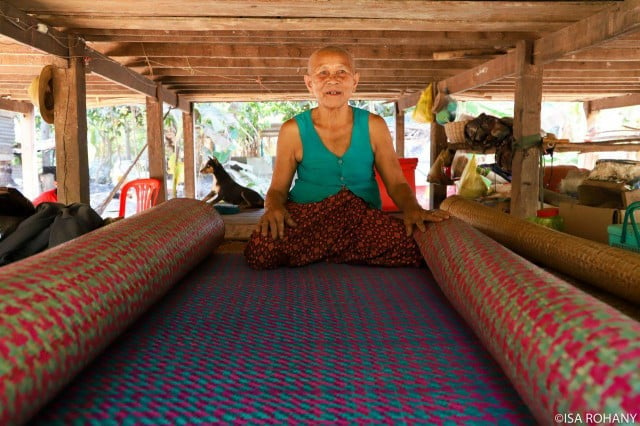 Isa Rohany
April 12, 2020 12:38 PM
Hoping that the next generations will keep it alive
SIEM REAP—In spite of turning 73 years old this year, Grandma Ouerm Kor has not given up her mat weaving work, which she has done for more than six decades. Her hope is that her children will carry on this time-old craft, which is so much part of Cambodia's culture, and pass it on to their own children.

Ourm Kor is one of the villagers in this country who have been weaving mats according to a very old technique. She makes them out of mangrove fan palm, which she gets right in her village of Ta Brok located in Angkor Thom district's Leang Dai commune in Siem Reap Province.

During an interview last February, Kor explained that mat weaving has been a tradition in her family for generations. "I started learning how to weave a mat using mangrove fan palm from my parents when I was seven years old," she said.


"I've never done anything else...With 10 children, this old-fashioned mat weaving became my family's bread and butter…I was selling them to feed my children," Kor said.

Asked about prices, she said, "[t]he price varies depending on type and lengths. I can sell the longer ones for higher prices, up to 130,000 riels ($27.50) per mat."

But then, each mat takes a great deal of time to weave when done according to traditional technique. "It now takes me up to one month to finish one mat because I am slower as I am a bit older now and with diminished vision," Kor said. "Before, it only took me half a month to weave a mat."

A much appreciated craft

Finding customers for her handwoven mats is no problem these days. "Many people wish to share the mats we produce," Kor said, speaking of herself and the other weavers in her family. "If we agreed to sell, they would buy all of them. But we prefer keeping some of them for future uses, for example when we have a ceremony or celebrations," adding that she would not want to have to borrow mats from neighbors.

Once she has purchased her raw material from villagers, Kor gets to work, she said. This traditional craft is no simple matter: It takes basic abilities as well as skills. "It's very difficult to weave a mat from mangrove fan palm: It is a long and challenging process.

"Only those who are skilled and experienced like me can do it well," she said.

Now that she is in her 70s, Kor hopes that the younger generations will learn and keep this ancestral tradition alive once she stops weaving.

"I believe this is a special skill and I really want my children to keep doing this mat weaving work," she said. "Some of my children have just started to learn.

"When there is no me doing it, they still can continue this work. But how can we force them? They also have work to do in the city [Siem Reap]," Kor added.
Related Articles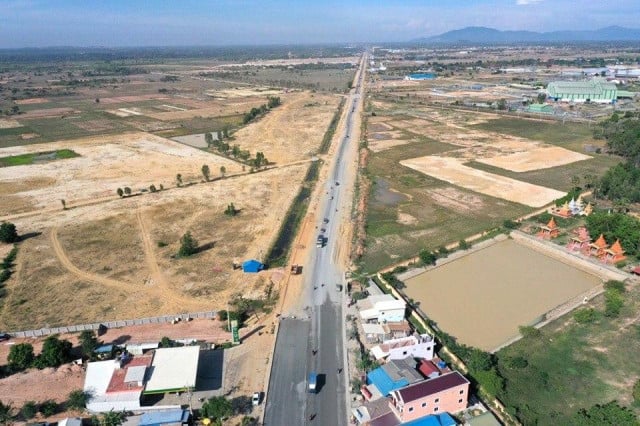 September 29, 2020 10:39 AM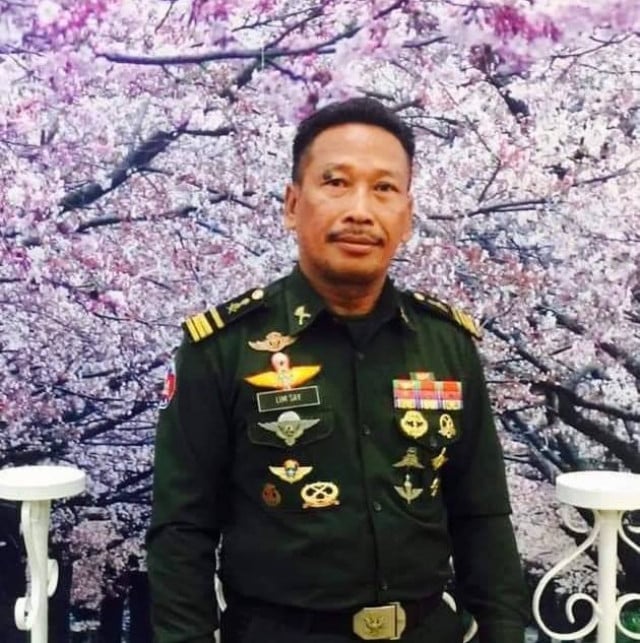 January 14, 2021 11:10 AM