Health Authorities Urge Monkeypox Vigilance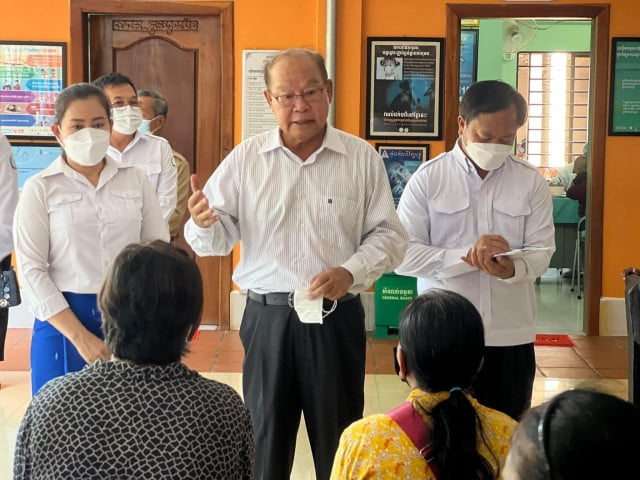 PHNOM PENH – The Ministry of Health has urged people to take great care in preventing any outbreak of monkeypox after a Nigerian who tested positive for the disease in Thailand traveled to Cambodia.
Health Minister Mam Bunheng called on anyone who had direct contact with the man to be isolated from their families and seek medical support or call 115 for timely medical intervention to avoid transmission to their families and communities.
"Practice good hygiene and clean living by cleaning your hands with soap and alcohol and prevent respiratory infections," the ministry said.
Ministry spokesperson Or Vandine said on July 24 that the ministry had found five people who had close contact with the patient.
"They have no signs or symptoms but are staying in home isolation with their health being monitored," she said. "Any new development may be updated later".
Osmond Chihazirim, 27, was arrested on July 23 at a guesthouse in the Phsar Deum Thkov area of Chamkar Mon district of Phnom Penh. He was taken to the Khmer Soviet Friendship Hospital where he remained on July 27.
The ministry called on officials at the international gateway to pay close attention to passengers.
Officials must report to health authorities immediately or call 115 if visitors have a rash, or blisters on the body, accompanied by fever and a history of travel from African countries with a monkeypox endemic.
These countries include Benin, Cameroon, the Central African Republic, Congo, Gabon, Ghana, Ivory Coast, Liberia, Nigeria, the Republic of The Congo, Sierra Leone and South Sudan.
The World Health Organization on Saturday declared the monkeypox outbreak, which has affected nearly 17,000 people in 74 countries, to be a global health emergency – the highest level alarm it can sound.
Related Articles