Health Bodies Push For Fossil Fuel Non-Proliferation Treaty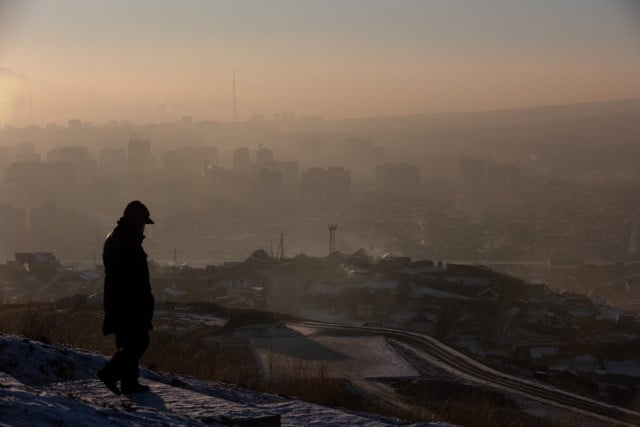 September 16, 2022 4:18 PM
CANBERRA – Health professionals and health organizations globally have called on nations to establish an ambitious Fossil Fuel Non-Proliferation Treaty (FFNPT) to end dependence on fossil fuels to safeguard public health.
Initiated by the Global Climate and Health Alliance and Physicians for Social Responsibility, a joint letter signed by over 1000 health professionals and organizations demands that governments work on a legally binding blueprint to phase out fossil fuels.
The World Health Organization (WHO), the International Pediatric Association, the World Medical Association, the Alliance of Nurses for a Healthy Environment, and the World Federation of Public Health Associations are among the signatories.
According to a press statement, the legal outline of the FFNPT would be an evidence-based international agreement to control coal, oil and gas.
Burning fossil fuels has been known as the main contributing factor to the climate crisis. Most importantly, it causes air pollution that, according to the WHO, kills over seven million people worldwide. More than 90% of people live where pollution exceeds limits.
WHO Director-General Tedros Adhanom Ghebreyesus regards the dependence on fossil fuels as self-sabotage for countries.
"The modern addiction to fossil fuels is not just an act of environmental vandalism. From the health perspective, it is an act of self-sabotage," Tedros said in the statement.
Managing director of International Physicians for the Prevention of Nuclear War and the recipient of the 1985 Nobel Peace Prize Ira Helfand, said the overriding issues of the climate crisis and the danger of nuclear war were deeply intertwined.
"The climate crisis is leading to greater international conflict and a growing risk of nuclear war, which will cause catastrophic, abrupt climate disruption. The world must come together to prevent both existential threats," Helfand said.
Executive director of the Global Climate and Health Alliance Jeni Miller said the world needs FFNPT as every stage of the fossil fuel cycle – from mining and fracking to transport through pipelines, to processing and finally to burning fossil fuels for transport, electricity, and industrial use – puts people's health at risk.
"Fossil fuels are the greatest driver of climate change, and recent reports have confirmed that further fossil fuel development is completely incompatible with a stable and healthy planet," she said, warning that any failure to mitigate climate change will have catastrophic consequences for global public health.
For decades, the world had depended on fossil fuels for energy. Now there were cleaner and more sustainable sources, compatible with the healthier future the world wants.
Although clean energy alternatives exist, Miller said few countries have the means and expertise to make the transition.
She argued that high-income countries that have benefited from the last hundred-plus years of fossil fuel use have the moral responsibility to support least-developed countries to achieve the clean energy transition.
"While the energy transition cannot be delayed, we also cannot leave behind the communities and workers that currently depend on fossil fuel jobs", she said.
How does it work?
The proposed FFNPT is set to be comparable with the framework convention on Tobacco Control adopted under the auspice of the WHO in 2003. And it has been argued to "loosely share the Nuclear Nonproliferation Treaty's three central pillars that include nonproliferation, disarmament and peaceful use."
The global campaign to call for the FFNPT began to grow after the adoption of the 2015 Paris Climate Agreement, which doesn't unequivocally mention fossil fuels, according to Michael Poland, FFNPT Initiative campaign director.
"The Paris Agreement sets the benchmark for global climate action through its global temperature goal but can be complemented by a Fossil Fuel Non-Proliferation Treaty (Fossil Fuel Treaty) with three clear pillars," Poland said in an email to Cambodianess.
The first pillar was to end the expansion of fossil fuel production; the second is to phase down existing production in line with 1.5ºC, while the third was to enable a global just transition for every worker, community and country.
The treaty would end the expansion of new fossil fuel projects, preventing governments – particularly in the Global North – from consuming additional carbon budgets, and reducing the time to transition.
The treaty also manages a fair phase out of existing production, where wealthy nations with the historical responsibility and capacity to transition would move first and fastest, allowing least developed countries with less burden and capacity a longer time frame to manage their transition, he said.
"It will also support a global just transition through creating mechanisms to greater support nations who do not have the capacity to transition alone."
Work was underway to explore legal mechanisms available to support the just transition. Still, it could include direct funding of transition packages or debt cancellation to create greater economic capacity to transition.
Difficult but possible task
However, according to Poland, bringing together all governments to embrace a legally binding instrument that will regulate fossil fuel use remains a more significant challenge.
"There are significant challenges, but we're optimistic of building significant momentum towards greater international cooperation on managing a just transition away from fossil fuels," he said.
Poland highlighted lessons that could be learnt from past initiatives, including frameworks to manage the risks of nuclear weapons, landmines, tobacco, chlorofluorocarbons, and other global threats.
"One lesson may be to seek a legal framework that does not require global consensus such as the UNFCCC," he said.
On Sept. 19, the Global Registry of Fossil Fuels will launch with government support from around the world. It will be the world's first publicly accessible database of fossil fuel production.
Miller of the Global Health Alliance also recognized that developing a fossil fuel treaty will be arduous. Still, she remained confident that governments will step up their efforts in response to the urgency of addressing climate impacts.
"Developing a fossil fuel treaty will, of course, be difficult. But what will be far more difficult is the world we inhabit and the health crises we will see in our lifetimes if we fail to phase out fossil fuels," she said.
"I am optimistic that governments will act because the health community – and many others around the world – recognize the urgency we face to address climate change and will increasingly press governments to do what is necessary, not just what is expedient."
Least developed countries stand to gain more from the treaty
Asked if the least-developed nations, which depend heavily on fossil fuels, would be affected by the treaty, Poland said it would foster international cooperation between states and lay out a framework to expedite the transition and secure the fair phase-out of fossil fuels.
"This is exactly one of the reasons that the transition away from fossil fuels cannot be left to the market but requires international cooperation between nation-states and a framework to manage the transition in a just and equitable way," he said.
The treaty had gained significant momentum in recent months with the call by health professionals and organizations for governments to adopt it being the latest development.
The initiative is supported by 101 Nobel laureates, including the Dalai Lama; more than 463 parliamentarians from 68 countries; and 192 health organizations, including the World Health Organization.
Moreover, more than 3,000 scientists and academics; thousands of youth leaders, including Greta Thunberg and Vanessa Nakate; hundreds of faith institutions, including the Vatican and Islamic Relief Worldwide; 65 cities and sub-national governments; and 1,700 civil society organizations in 105 countries have already thrown their support behind the FFNPT.
Miller said the treaty could establish a planned process of fossil fuel phase-out that supports least-developed countries while requiring higher-income countries with more significant resources to act more quickly.
Ham Oudam, a freelance consultant on natural resource governance and environmental management, said a climate-friendly international legal framework would benefit all countries.
"I think it is a good initiative for Cambodia and other countries in the region to join and endorse the treaty for the sake of the climate," Oudam said.
"For example, the Energy Charter Treaty provides rights to companies to file a complaint against states seeking to strengthen climate laws as it affects their investment in fossil fuels or incomes even though the action is to address climate impacts and protect their people," Oudam said.
"Some countries risk facing huge financial burden when they consider transiting away from dirty fossil fuel like coal because of the treaty," he continued.
"So, if we have the FFNPT, it will be much better to avoid this kind of trap."
Related Articles