Health Care Standards Leap Forward: Ministry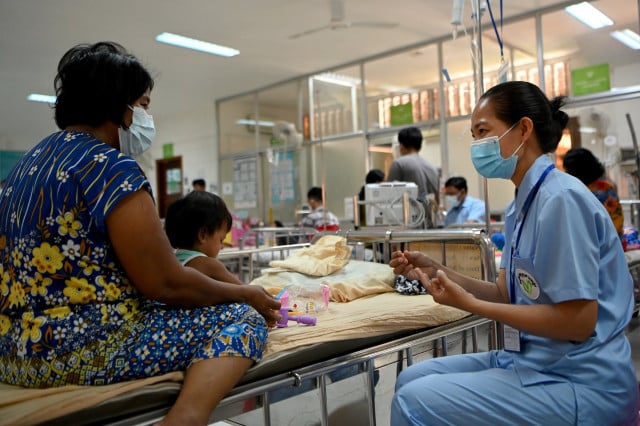 PHNOM PENH – Quality scores of Cambodia's public hospitals have doubled to 80 percent in the last five years, the Health Ministry says.
The monitoring and improvement system was launched in 2017 as the cornerstone of the country's Rectangular Strategy, which identified key development goals.
The ministry evaluated the quality of health departments in each province every three months.
In a report on Sept. 15, it cited three major achievements: promoting reproductive health, the health of mothers, infants, and children, as well as nutrition; reducing the rate of infection and death from infectious diseases; and preventing and controlling non-infectious diseases and public health problems.
As of July, the number of public health facilities had increased steadily, with 1283 health centers, 117 health posts, and 129 referral hospitals as well as 103 new health centers.
Ouch Vuthy, president of the Virtuous Medical Association, said the quality of public healthcare centers was increasing as the report said.
"The Health Ministry also offers the poor households with free health-checking services in public health centers, and the government is paying attention to doctors who ask for payment before health checks," he said.
These doctors put their own interests first and their cash demands could be dangerous for poor households.
"It would be also better if the doctors, or the hospitals, offer treatments first before demanding payment," he added.
Vuthy, an experienced doctor, also wanted ministry and doctors to keep up to date with medical information and, especially about virus outbreaks.
"If the doctors don't get trained properly, they will never be ready and will be afraid when the illness gets spread," he said.
The government had increased investment in health information systems, including technology and telecommunications, which were requred for the health system.
The ministry added that cooperating with friendly countries such as China, Japan, South Korea and Australia had contributed to the development of Cambodia's health system.
Related Articles