Health Central to Climate Action: Experts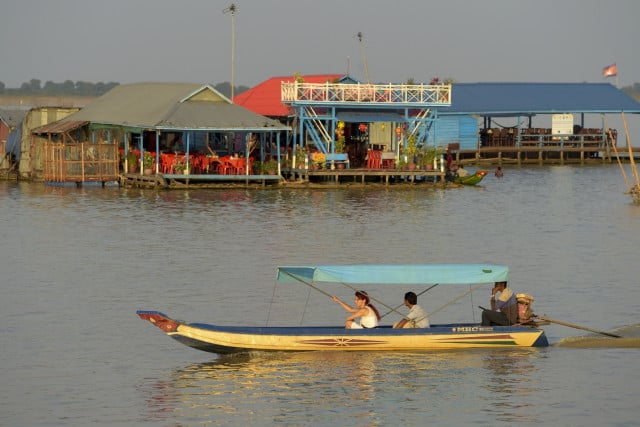 Good emissions policies pay wellbeing dividend
PHNOM PENH – The Global Climate and Health Alliance, made up of health professionals and civil society organizations, has called on governments to put equity and health at the core of climate policy amid a lack of action to address the climate crisis.
Alliance executive director Jeni Miller said governments can deliver policies that garner widespread support and maximize returns on investment by putting health and equity at the centre of climate policymaking.
"Policies that reduce greenhouse gas emissions can also deliver cleaner air and water, healthier diets, more livable cities and transportation systems designed to benefit the health and wellbeing of people," she said.
Miller's comments came in reaction to the recently published Mitigation of Climate Change report by the Intergovernmental Panel on Climate Change (IPCC) which proposes drastic changes in behavior among individuals as well as transformations that can lead to a reduction of greenhouse gases in accordance with Paris Agreement targets reached in 2015.
"The IPCC mitigation report shows that international equity in addressing climate change is not just 'nice to have', but will be essential to achieving the major, transformative changes now required. High-income countries must now deliver on the commitment made in Glasgow at COP26 to double adaptation finance by 2025", she said.
Cambodia needs to keep a strong focus on health and equity in climate actions
As a developing country and vulnerable to the climate crisis, Cambodia needs to continue to include health in its Nationally Determined Contributions (NDC) while remaining committed to any action that can support health in mitigation and adaptation strategies, according to Miller.
"Follow-through on these commitments is vital, by building in climate, health and equity across the board in national policies. Well-designed policies that achieve this can offer health cost savings that help offset the costs of implementing them – an important point to highlight in countries where resources are limited," she said.
According to the second edition of "Healthy NDCs Scorecard" released last September, which assesses the progress including health in NDCs, Cambodia was among the leaders.
It, along with Moldova and Cape Verde, scored 14 out of 15 over five categories, such as health impacts, health in adaptation, health in co-benefits, economics and finance and bonus points, according to the report.
Asked about the support least-developed countries such as Cambodia would require, Miller said wealthy nations need to live up to their pledges and provide financial and technical assistance.
Under the 2015 Paris Agreement, developed nations pledged to mobilize up to $100 billion in climate financing by 2020 to support least-developed countries to deal with climate impacts. However, funding has largely fallen short, despite many calls for financiers to live up to their pledge.
She cited that the richest 1% of countries emit more than twice as much greenhouse gases as the poorest 50% and that many low-income countries are most defenseless from the impact of climate change.
"Wealthy countries will have to step up with financial and technical support to least-developed countries if we're to make progress together, globally, on this globally shared challenge to humanity's future."
Push for more climate actions
According to Miller, emboldening more action will require people to understand the health impacts of the climate crisis. Therefore, it needs the public, media and health professionals to join hands.
Noting that the world is now far from being on track to limit warming to the targets set out by the Paris Agreement, Miller warned of potentially calamitous results if the world continues on the current path.
"The only way we can address the interaction between climate change and health is to tackle them as communities – global, national, regional and local through a combination of government policy and individual actions. Neither alone will be sufficient."
As people demonstrate support for climate action, governments can be emboldened to take action and do what is necessary in reducing greenhouse gases and safeguarding public health.
"Governments must also play a role in developing guidance for the public on how to protect their health during extreme weather events, such as heatwaves.
"Involving communities with heat action plans, air pollution warning systems and extreme weather response plans not only ensures the public is aware of these systems but actually builds community cohesion and resilience that helps save lives," Miller said.
Meanwhile, health professional organizations have particular credibility in calling attention to the human impacts of climate change on a national scale, Miller said.
"These messages can be developed in collaboration with, and amplified by, other civil society organizations."
In addition, the media has a key role in underlining evidence on climate impacts and opportunities for action as well as explaining what these mean for people's health and well-being, empowering them with information on the need for change and instigating them to take action, she said.
Related Articles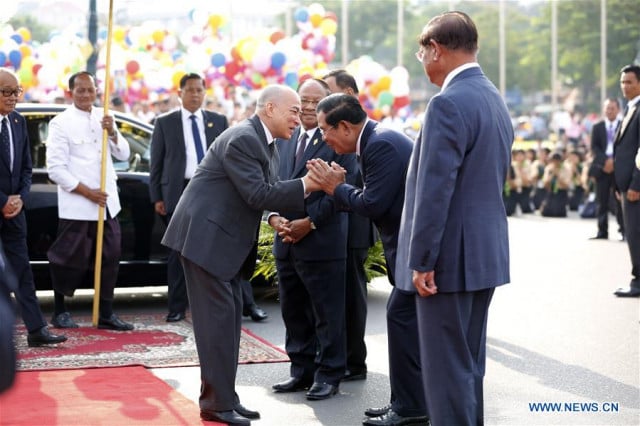 December 31, 2020 9:18 AM