Health Ministry: 100,000 COVID-19 Vaccines Prepared for Garment Workers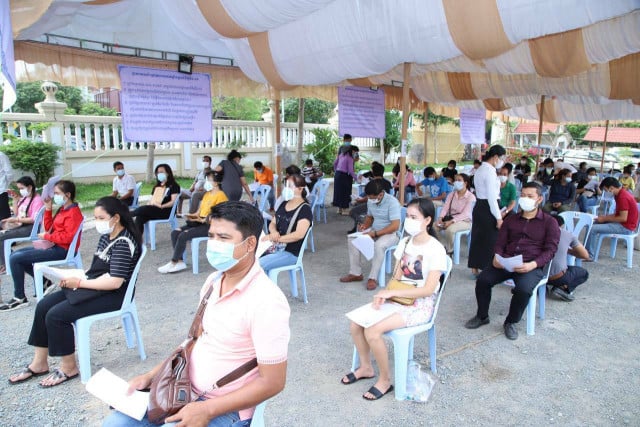 Phoung Vantha and Lay Sopheavotey
April 6, 2021 4:09 AM
Unions are calling on employees in factories and the informal sector to get vaccinated as the Ministry of Health prepares to administer the first phase of 100,000 doses for garment workers tomorrow.
PHNOM PENH--The Ministry of Health said on April 3 that it has prepared enough doses of COVID-19 vaccines for the first phase of inoculating Cambodia's labor force, which aims to vaccinate 100,000 garment workers.
The vaccination drive has kicked off with Ministry of Labour officials, before moving on to provide vaccines for union leaders and then, starting on April 7, health authorities plan to begin vaccinating garment workers in Phnom Penh.
Spokesperson for the Ministry of Health Or Vandine said that the vaccination rollout needed to be accelerated, but would not say when the estimated 100,000 workers were expected to have received both doses of the COVID-19 vaccine.
"Our vaccination plan is for 745,000 people, of which 100,000 are workers for whom we have prepared vaccines," she said. "Although this number is not enough for all the workers, we will continue to provide them when the next vaccine is available."
While it's unclear which vaccine workers will receive or whether workers will have a choice, but Ministry of Labour and Vocational Training spokesman Heng Sour said that tens of thousands of workers have already registered for a COVID-19 vaccine.
He added that the Labour Ministry will, as part of an ad-hoc commission, help to conduct the vaccination drives for the garment sector.
It's a move that union leaders have welcomed, hoping that inoculations against COVID-19 will lead to a return to normal.
Pav Sina, president of the Collective Union of Movement of Workers (CUMW), called all workers to get vaccinated and follow the measures put in place by the Ministry of Health to prevent the spread of COVID-19.
"We cannot continue to live and work in fear, so a society with a strong economy depends on the health of the people, the family economy and the national economy," he said.
Certain union leaders have already been vaccinated as part of the government's vaccine drive, which began with ministry officials and union leaders on April 3.
Ath Thorn, president of the Coalition of Cambodian Apparel Workers' Democratic Union who has already received his first vaccination called on workers to get vaccinated to protect themselves from COVID-19.
But while unionized factory workers are now set to receive COVID-19 vaccinations, the fate of employees in the informal sector remains unclear—even with union support.
On April 2, Prime Minister Hun Sen asked the Ministry of Health to give priority to informal workers in Phnom Penh to receive the COVID-19 vaccine, but the recently established curfew in the capital has seen informal workers harassed—often with no home to return to.
Vorn Pov, president of Independent Democratic Association of Informal Economy (IDEA) also encouraged those working in the informal economy to get vaccinated, but was unsure what mechanisms were in place to facilitate this.
A total of 635,244 vaccines have been administered in Cambodia as of April 5, but 170,400 were military personnel while 464,844 were citizens volunteering to be vaccinated.
Related Articles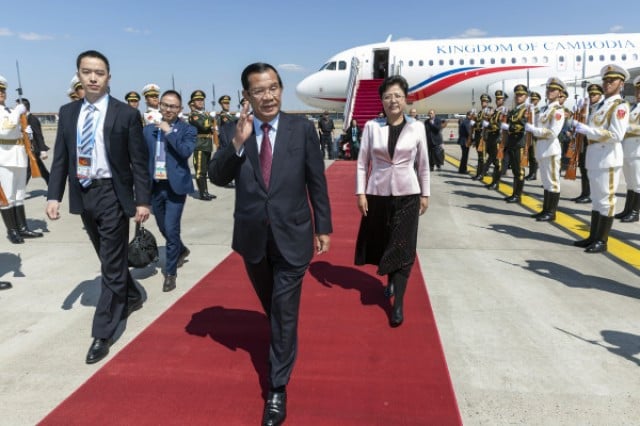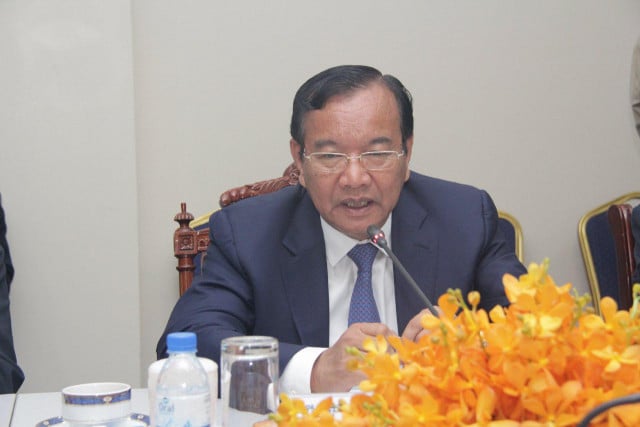 September 11, 2019 7:28 AM