Health Ministry Confirms Four New Cases of COVID-19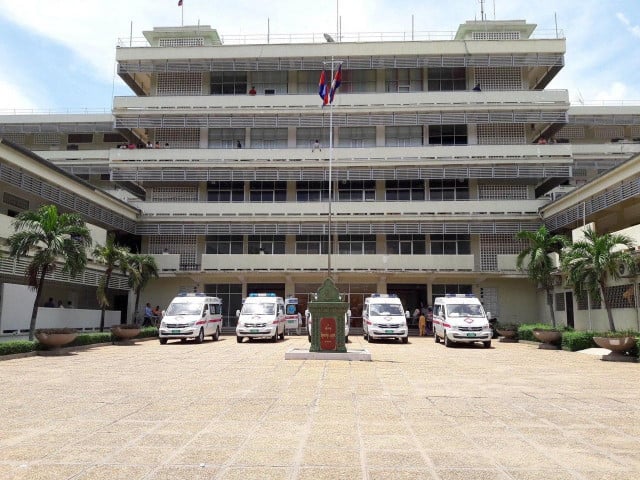 Cambodia's total number of cases jumps to 107, but holds steady with no deaths and 23 recoveries.

PHNOM PENH--The Ministry of Health on Monday morning announced it has identified four new cases of Coronavirus Disease 2019 (COVID-19) in Phnom Penh, Banteay Meanchey province and Kampong Cham province. As of March 30, this brings Cambodia's total number of cases to 107, with 23 recoveries and no deaths at press time.

The ministry went on to say that two of the latest cases include a 20-year-old Cambodian woman who had returned from the United Kingdom to Phnom Penh on March 28 and a 61-year-old Frenchman living in Tuol Tumpoung. He is believed to have visited Guyana recently and arrived back in Cambodia on March 22. Both patients have since been quarantined at Khmer-Soviet Friendship Hospital.

Also announced was the confirmed case of a 30-year-old Cambodian man who worked in a Poipet casino and KTV. The 30-year-old tested positive for COVID-19, after which he was quarantined at Banteay Meanchey Provincial Referral Hospital.

The final case confirmed by the ministry this morning involved a 36-year-old man in Chamkar Leu, Kampong Cham province. He reportedly returned to Cambodia from Japan on March 28 and is currently under quarantine at Khmer-Soviet Friendship Hospital.

Following these four new cases, the ministry also noted that two more patients have recovered including a 38-year-old men came into contact with an infected Japanese national in Siem Reap and a 35-year-old man in Banteay Meanchey province.

Cambodian officials have previously claimed that the Kingdom's hot, humid climate would prevent the spread of the virus and have sought to downplay reports of local transmission, but as some 40,000 migrant workers returned from Thailand over the course of last week, Deputy Prime Minister Sar Kheng was forced to admit Cambodia lacked the capacity to test and quarantine them all.

On March 26, China confirmed that a 27-year-old woman who had been working in Cambodia had tested positive for the virus upon her return to Wuchuan City, Zhanjiang, Guangdong province. Earlier this month, on March 19 a Chinese man flew from Cambodia to Gansu province, China and similarly tested positive upon his return, prompting many Cambodians to suggest that not enough testing was being conducted in the country.


Related Articles