Health Ministry Introduces Fines for Not Wearing Masks in Public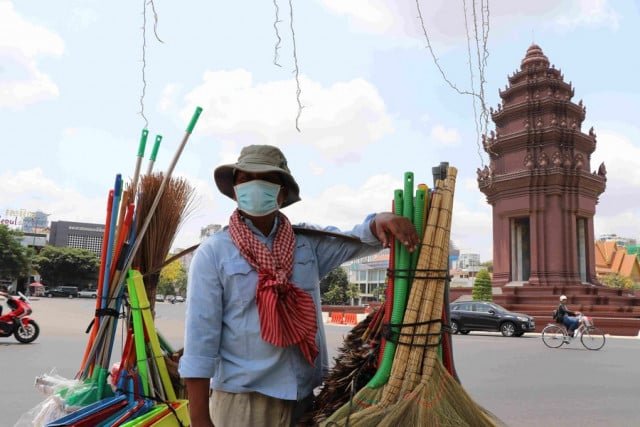 Phoung Vantha
March 23, 2021 9:45 AM
As the COVID-19 outbreak continues to spread throughout Cambodia, Health Minister Mam Bun Heng issued a prakas on March 23 that will fine groups of two or more for not wearing masks in public.
PHNOM PENH--Groups of two or more people not wearing masks in public can be fined between 200,000 riel to 1 million riel—roughly $50 to $250—according to a new prakas issued on March 22 by Health Minister Mam Bun Heng.
The new rules state that first-time offenders will be given a warning, but failure to comply following a warning will result in a fine of between $50 and $250, depending on the severity of the situation in accordance with the March 12 Sub-decree No. 37.
Besides wearing masks, the prakas lays out rules for workplaces, private establishments, businesses and public spaces, stating that individuals are obligated to maintain a distance of 1.5 meters and wear masks at all times.
Failure to maintain social distancing within any establishment will also result in fines of up to $250, although it is unclear who will be fined—the owner of the establishment or its patrons.
The prakas also mentions transportation, in which it states the rules—wearing a mask and social distancing—are mandatory on motorbikes, in tuk-tuks and any other form of vehicle, but noted that social distancing may be impossible on certain modes of transport.
However, there are exemptions to these rules including children under the age of six who do not have COVID-19 and individuals who have medical exemptions certified by doctors.
The prakas also states that you do not need to wear a mask in your own private residence and that athletes do not need to wear masks while training or competing in official sporting events.
Likewise, people are permitted to take off their mask in public for identification processes, health services, while eating or drinking and when having their photos taken for official documents.
This comes as a fifth person died of COVID-19 on March 23 while two more people with COVID-19 have died, although their deaths were not officially linked to the virus. A total of 1,266 people have contracted COVID-19 since the Feb. 20 outbreak which currently shows no sign of slowing down.
Previously Prime Minister Hun Sen has recommended people avoid unnecessary travel, work from home where possible and limit their contact with other people to prevent the outbreak from getting out of control.
Related Articles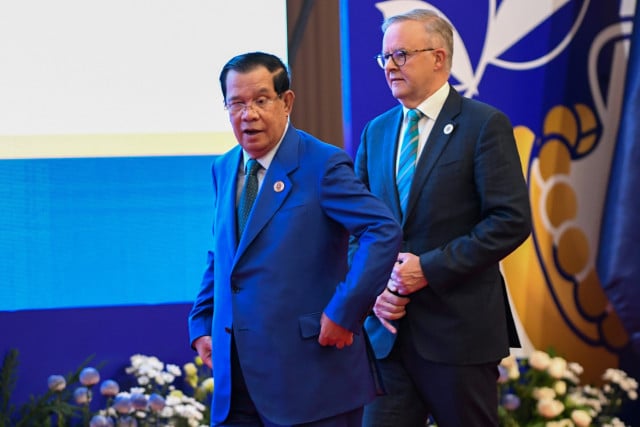 February 10, 2023 8:30 PM