Health Ministry Reports an Additional 36 Cases of the Delta Variant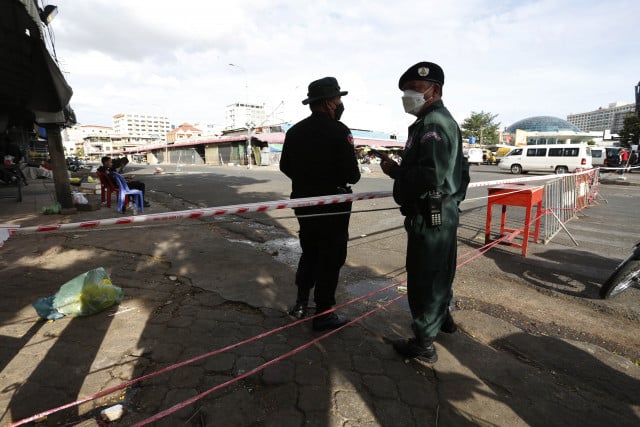 New cases of the Delta variant have been found in Phnom Penh as well as Siem Reap, Kampong Thom and Oddar Meanchey provinces
PHNOM PENH--As of Aug. 3, the number of Delta variant cases identified in Cambodia has reached 260, according to the Ministry of Health, who announced on Aug. 4 that an additional 36 cases were found across the country.
Having prompted fears due to its higher transmissibility and resistance to existing COVID-19 vaccines, the Delta variant has now spread through Cambodia, with five of the 36 new cases found in Phnom Penh.
Previously, the Delta variant had largely been found in provinces close to the Thai border, but now appears to be spreading nationwide as Kampong Thom Province reported four cases of the Delta variant while Oddar Meanchey Province reported nine and Siem Reap Province reported 18.
"According to the latest data, it shows that the Delta variant is spreading in communities, especially in Oddar Meanchey, Phnom Penh, Siem Reap, Kampong Cham, and Kampong Thom and some other provinces," the Health Ministry said.
The spread of the Delta variant has been linked to Cambodians returning from work in Thailand, but a directive from the government announced late on July 28 saw the border closed—a move that critics have said will lead to an increased risk of illegal border crossings with fewer health checks as hundreds of thousands of Cambodians attempt to leave Thailand.
The same directive also saw eight provinces near the Thai border go into lockdown, while a national curfew was imposed from 9 p.m. to 3 a.m. in a bid to curb the spread of the Delta variant.
While there is limited data on the efficacy of the Sinovac and Sinopharm vaccines—both of which have been the mainstay of Cambodia's vaccine drive—against the Delta variant, Cambodia has so far given 5,036,365 people both doses of a COVID-19 vaccine, as of Aug. 2 according to the Health Ministry.
Related Articles