Health Ministry Reports One New Imported Case of COVID-19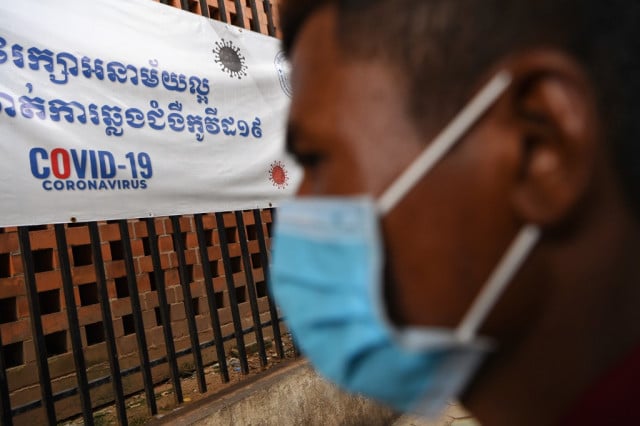 Phoung Vantha
November 25, 2020 3:34 AM
This brings Cambodia's total number of identified cases up to 307, but just nine of those are still active.
PHNOM PENH--The Ministry of Health announced on Nov. 17 that one new case of COVID-19 has been identified and that two patients have made recoveries.
The latest case is a Nepalese man who was diagnosed with COVID-19 on his second test on Nov. 24—the 13th day of his mandatory quarantine period. Having arrived in Cambodia on Nov. 11, the 37-year-old man flew from South Korea and was placed into quarantine.
He is now being treated at the Khmer-Soviet Friendship Hospital in Phnom Penh.
"This patient was diagnosed with COVID-19 in Nepal on October 19, 2020 and underwent 14 days quarantine there," the Health Ministry said. "On both Nov. 2 and Nov. 8, he tested negative for COVID-19."
Meanwhile two patients have recovered from the virus and have been released from hospital following two consecutive tests that both came back negative.
A 34-year-old Cambodian man who traveled from Japan and arrived in Cambodia on Oct. 26, and a 65-year-old American man who arrived in Cambodia on Nov. 13 were both discharged from hospital today.
As of Nov. 25, the total number of reported cases of COVID-19 in Cambodia stood at 307. Among them, nine patients are being treated while the others have since recovered.
Related Articles