Health Ministry Urges People to Get Vaccinated Against COVID-19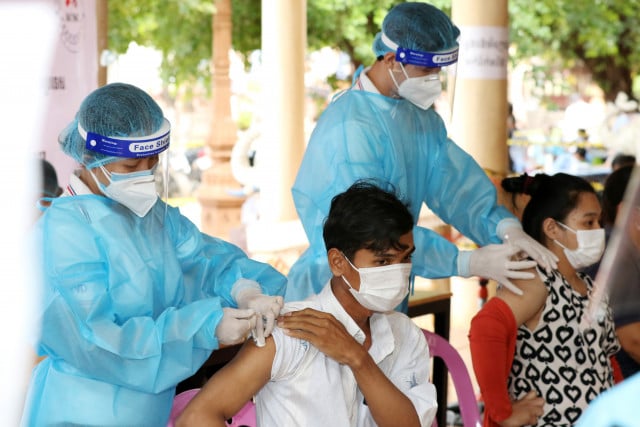 October 20, 2021 10:15 AM
The government has warned that unvaccinated people have made up the majority of deaths due to COVID-19 in Cambodia
PHNOM PENH--The National COVID-19 Vaccination Commission says that those who have lost their lives to COVID-19 are mostly people who have not been inoculated against COVID-19. The commission urged unvaccinated people to get vaccinated in order to reduce the mortality rate from COVID-19.
On Oct. 19 the commission warned that some people are rejecting the vaccines, for various reasons, but said that uptake had been good across age groups.
Most people dying of COVID-19 in Cambodia are those who remain unvaccinated, the commission added in a bid to encourage people—irrespective of whether they are elderly, pregnant, survivors of COVID-19 or people with chronic illnesses—to get vaccinated.
"The COVID-19 patients who died are reported to be those who previously had a serious illness," Prime Minister Hun Sen said in an audio clip heard on Oct. 19.
"Their condition became serious when they were sent to the hospitals," Hun Sen said. "We can say that vaccines are the concrete protection for the lives of our citizens. Vaccines reduce the number of infections, and if they get infected, their conditions won't be deteriorating."
According to Hun Sen, 12 of the eight people who died of COVID-19 on Oct. 18 were people who had not been vaccinated. He added that unvaccinated people make up the majority of deaths in Cambodia due to the prevalence of COVID-19—deaths, he said, had remained steady in spite of the decline in cases.
Cambodia's government is now only recording positive PCR tests as official COVID-19 cases rather than including figures from rapid testing as it had done before, which had until October 2021 shown almost 1,000 cases per day for roughly a month. Today Cambodia recorded just 175 new cases.
"Therefore, living with COVID-19 is a must, because we do not know when the COVID-19 pandemic will end," Hun Sen said. "However, the vaccination campaign is well-operated as 13.6 million people, equivalent to roughly 85 percent of all Cambodian citizens, have been vaccinated. The influence of vaccines helps lessen the seriousness of patients' conditions."
He urged citizens to voluntarily receive the vaccination and the authorities to facilitate the supply of vaccines to remote areas.
"It's our merit that we have sufficient vaccines for our citizens through the assistance of our friends, including the Republic of China, USA, Japan, English, and COVAX," Hun Sen said. "We've also purchased a lot of vaccines, which we now have 38 million doses of COVID-19 vaccines to inoculate our citizens."
Although the vaccination campaign in some provinces has ended, the COVID-19 vaccines are still kept for the Cambodian people, just in case, he said, adding that the authorities may go and give a shot to the citizens at their houses in case they cannot travel to the designated vaccination places.
Or Vandine, spokesperson for the Ministry of Health told RFI in an interview on Oct. 15 that all vaccines are effective, but they cannot be 100 percent the same, although they have all been registered in the vaccines list of WHO, meaning the vaccines have been recognized and authorized to be used.
Vandine added that she wanted people not to discriminate against different vaccines, while the World Health Organization has long advocated for receiving whichever vaccine is readily available.
More than 13.6 million people in Cambodia have received their first dose of a COVID-19 vaccine, including 1.7 million adolescents and 1.8 million children aged 6 to 12.
Second doses have been administered to 12.7 million people, while 1.5 million people have had a third booster shot.
On Oct. 18, Cambodia detected 175 new cases of COVID-19 through PCR tests, following the government's directive to stop counting rapid test results. Thirty-four of these cases were imported.
The death toll climbed to 2,681 in Cambodia.
Related Articles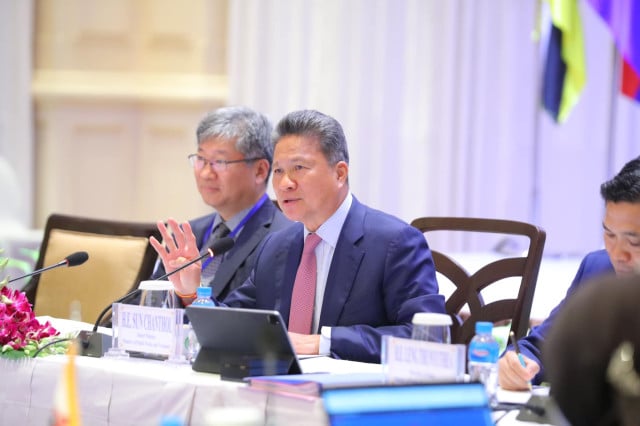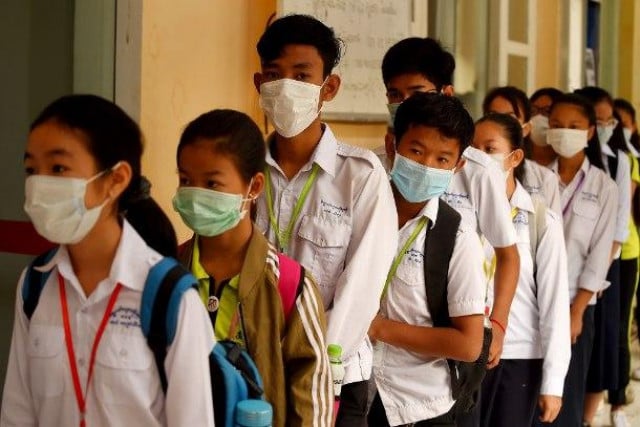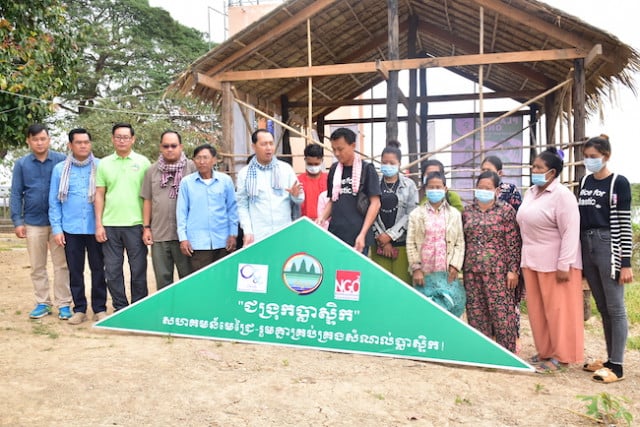 December 22, 2020 10:26 AM