Health Ministry Urges People Who Visited Hidden 123 Coffee to get Tested for COVID-19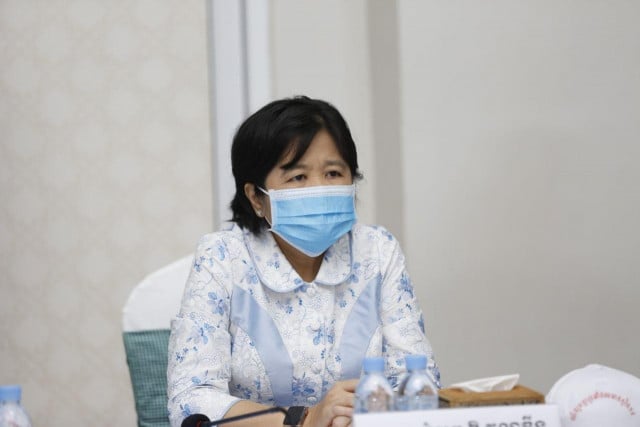 Authorities advised that anyone who visited Hidden 123 Coffee in Sangkat Teuk Thla on the afternoon of Dec. 4 should report to the National Institute of Public Health for COVID-19 testing.
PHNOM PENH--While no new cases of COVID-19 were identified on Dec. 16, the Ministry of Health publicly appealed to anyone who visited the branch of Hidden 123 Coffee on Street 2002, Sangkat Teuk Thla in Phnom Penh on Dec. 4—particularly between 3.30 p.m. and 4 p.m.—to seek a COVID-19 test.
This comes after the Health Ministry traced the movements of one COVID-19 patient back to Hidden 123 Coffee before he was diagnosed with the virus.
Authorities said that anyone who visited the café on the afternoon of Dec. 4 should immediately go to the National Institute of Public Health for testing and then self-isolate while monitoring their health.
Meanwhile, the Health Ministry announced that seven people have recovered from COVID-19, including five people who were infected due to the Nov. 28 community outbreak.
Dr. Li Ailan, the World Health Organization's representative in Cambodia did not respond to reporters' questions over the progress made in finding patient zero in the Nov. 28 outbreak.
Cambodia has, as of the morning of Dec. 16, reported a total of 362 cases of COVID-19. Of those 362, just 43 are still active cases with all other patients having since made a recovery.
Related Articles