Help Us Repair Power Grid War Damage: Ukraine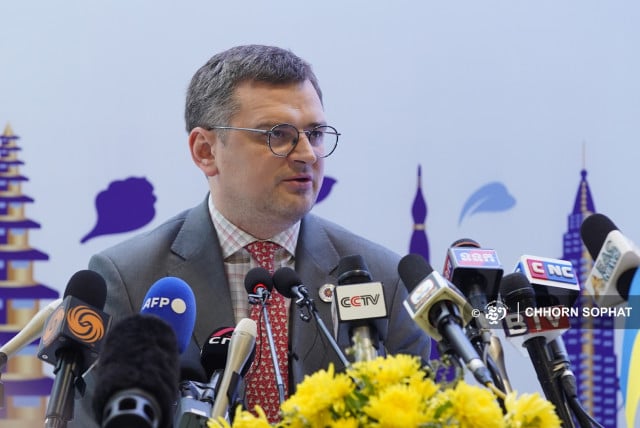 November 12, 2022 4:00 PM
PHNOM PENH – Ukrainian Foreign Minister Dmytro Kuleba has asked Cambodia and fellow ASEAN members to send generators and electricity grid components to his country to repair damage caused by Russian missiles.
Kubela met Prime Minister Hun Sen and other world leaders during whirlwind rounds of talks on the fringes of the ASEAN summit in Phnom Penh.
Conversations focused on political support and help to address the destruction of the Ukrainian energy system by Russian missiles and Iranian drones.
"When these missiles and drones attack critical infrastructure it has no military purpose. It's only about civilians," he said during the press conference on Nov 12.
He cited his own apartment which was blacked out for four to six hours every day. Temperatures in Kyiv were five to seven degrees. Russians were creating unbearable conditions for civilians as winter approached.
"Therefore, I have asked colleagues who do not provide defense and military cooperation to provide spare parts, transformers, and generators as humanitarian aid to help us compensate for the destruction caused by Russia and ensure that the country can continue life," he said.
"Hospitals, schools, apartment buildings… we need to ensure that they have access to electricity."
Kubela said Ukraine was exploring new opportunities with ASEAN countries to improve food security and trade even under these dire circumstances.
He accepted that some ASEAN countries opposed sanctions on Russia but said, "The worst thing any country can do is to do nothing.
"This not just about Ukraine. It's about 'do big countries have the right to invade small countries?' South East Asian countries want big guys to play by the rules. If you want that to happen, you have to support Ukraine".
"There is a toolkit of things that can be done and sanctions is one of them."
Kuleba said he had signed the instrument of accession of Ukraine to the Treaty on Amity and Cooperation in Southeast Asia. This required consensual support by ASEAN members and happened during the Cambodian chairmanship.
"We take it as a political message of support by ASEAN to Ukraine," he said.
Related Articles
October 15, 2021 11:38 AM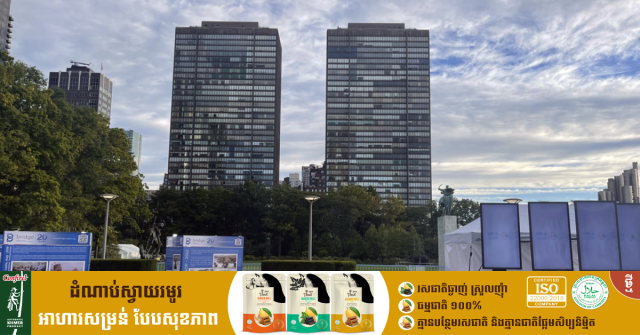 September 18, 2023 8:30 PM