Heng Samrin arrives in Australia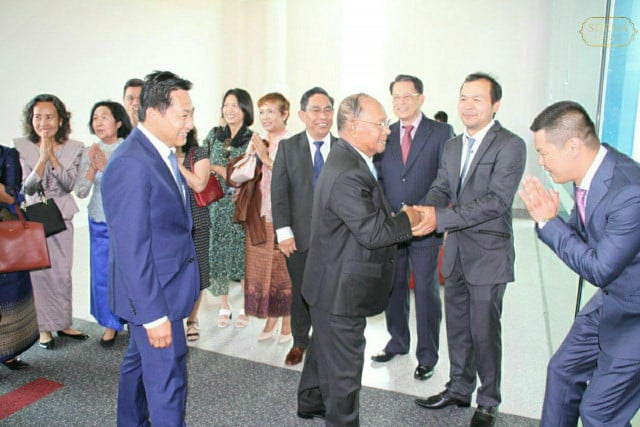 Thmey Thmey
January 12, 2020 8:41 AM
Members of local Cambodian community greet National Assembly president at Brisbane airport

PHNOM PENH --National Assembly President Heng Samrin arrived in Australia on Sunday ahead of the 28th meeting of the Asia-Pacific Parliamentary Forum.
Members of the local Cambodian community greeted Heng Samrin at Brisbane airport on his way to Canberra, where the forum is holding a three-day meeting from Monday.
Heng Samrin, who chaired last year's meeting of the forum in Siem Reap, is leading a high-level delegation to Canberra including Cheang Vun, chairman of the National Assembly Commission on Foreign Affairs, International Cooperation, Information and Media.
The delegation also includes Sok Sokan, vice chairman of the Commission on Public Works, Transport, Telecommunications, Posts, Industry, Mines, Energy, Commerce, Land Management, Urban Planning and Construction.
According to the Australian organizers, 20 of the forum's 27 member countries have confirmed they are taking part in the Canberra meeting — Australia, Cambodia, Canada, Chile, China, Fiji, Indonesia, Japan, the Republic of Korea, Laos, Malaysia, the Marshall Islands, Mexico, New Zealand, Papua New Guinea, the Philippines, Russia, Singapore, Thailand and Vietnam.
Nine observer countries are also scheduled to take part — Brunei, Kiribati, Nauru, Samoa, Solomon Islands, Tonga, Niue, Palau and Tuvalu.
The meeting is expected to consider more than 40 resolutions on political and economic matters, regional cooperation and women's affairs. The resolutions have been drafted by Australia, Canada, Chile, Indonesia, Japan, Korea, Malaysia, Mexico, the Philippines and Russia.
The regional parliamentary forum held its inaugural meeting in Tokyo in 1993 following preparatory meetings in Singapore and Canberra in 1991.
The establishment of the forum was an initiative of former Japanese prime minister Yasuhiro Nakasone, who died last year at the age of 101.
Related Articles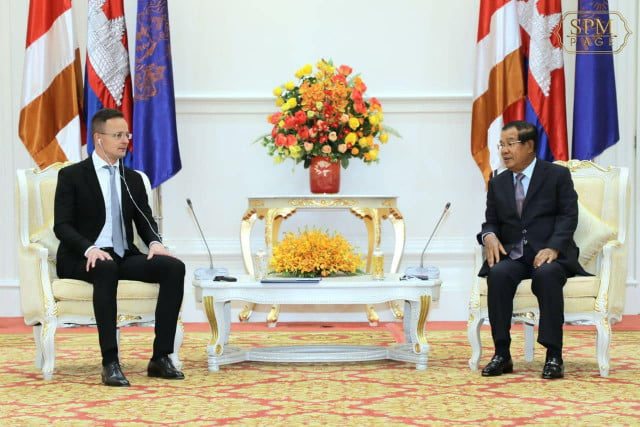 November 6, 2020 11:11 AM