Heng Samrin makes offerings at Wat Prochum Norti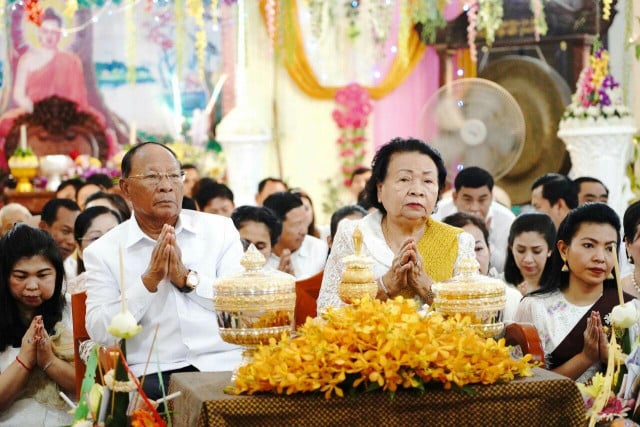 Thmey Thmey
September 17, 2019 1:26 PM
National Assembly president visits Takhmao temple on fourth day of Kan Ben Festival

TAKHMAO — National Assembly President Heng Samrin offered food and water to monks at Wat Prochum Norti on Tuesday, the fourth day of the annual 14-day Kan Ben Festival.
The Honorary President of the Cambodian People's Party and his wife Sao Ty offered rice, instant noodles and drinking water to about 200 monks at the temple.
During the annual festival, Heng Samrin regularly visits the temple, also known as Wat Kroperha and located in central Takhmao about 15 km south of Phnom Penh.
​
Related Articles