High-Quality Kampot Flower of Salt Producers are Turning to Japan and Europe Markets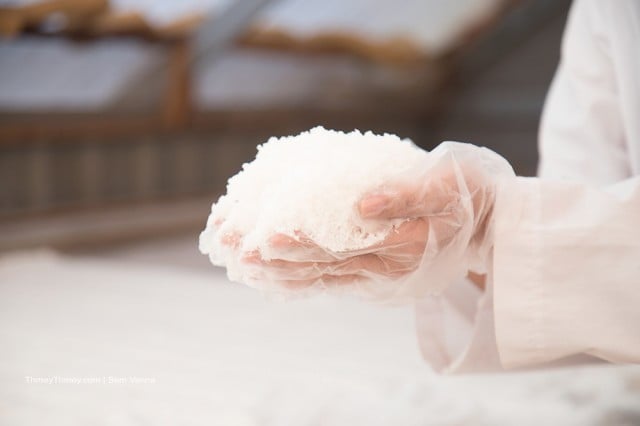 Sem Vanna
May 30, 2019 2:35 AM
The high-end salt is also used to produce cosmetics
PHNOM PENH--The finest quality of salt harvested by members of the Salt Association of Kampot and Kep may soon be exported to Japan and Europe.
"Ten families who are members of the association have collected nearly 10 tons of 'flower of salt,' and are now looking into…export[ing] it to Japan and Europe," Bun Narin, the association's technical director, said.
Kampot and Kep provinces, which are located along Cambodia's coastline in the southwest, are known for producing high-quality salt. Last month, around 108 tons of salt was exported to France.
What is referred to as "Kampot flower of salt" is the salt found on the surface of the water when there are the right conditions of sun and heat with little or no wind. This high-end salt must be collected at a specific time before it sinks to the bottom of the basins. As a result, only a small quantity of "flower of salt" can be collected in each basin.
Thoung Thida, a young entrepreneur who owns salt fields in Kampot province, explained to Thmey Thmey that farmers who collect the floating salt must dry it before it can turn into flower of salt.
The whole process requires warm weather and some wind in order to produce that high-quality flower of salt, Thida said. In addition, it can only be produced in April and May, the hottest period of the year, she said.
One of the advantages of this rather rare "Kampot flower of salt" is that it contains little sodium, which means that it's not as salty as ordinary salt and is smaller and whiter than the regular product, Narin said. Healthier than regular salt, this high-quality product can be used to produce cosmetics, he said. And it makes a wonderful gift for visitors and officials coming to Cambodia, Narin added.
"If sold to restaurants on the domestic market, the retail price ranges from $10 to $15 per kilogram," Narin said. Last year, the salt producers who sold 500 kilograms wholesale to Japan obtained $6 to $7 per kilogram, he added.
Related Articles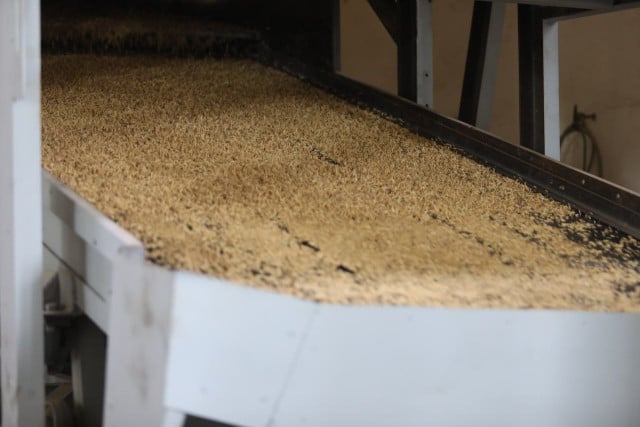 September 13, 2023 5:17 PM