Opinion: Higher Education Broadens Life Horizons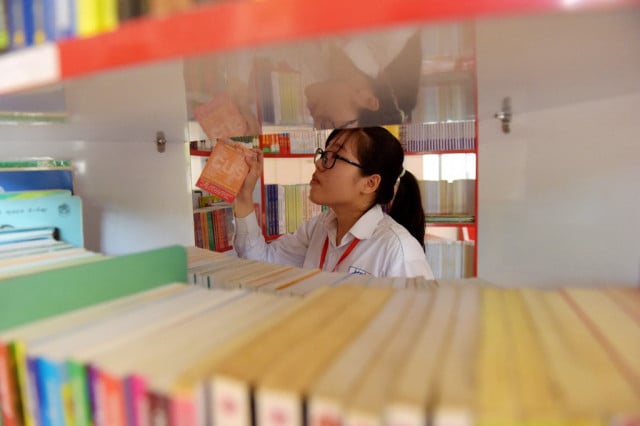 From skills to friendships, the benefits multiply
Nelson Mandela said the most effective weapon you can employ to change the world is knowledge. Knowledge is everything and can satisfy people's needs in every situation. You cannot discover the true features of your life without education. Every stage of schooling is critical.
Higher education, on the other hand, is often seen as a more significant step for all students. It refers to the stages that follow high school graduation. It occurs in universities or higher educational institutions, ranging from undergraduate through postgraduate degrees.
Higher education has a great deal to offer in terms of benefits. These provide opportunities to learn about the real world. They can improve job prospects and help form positive relationships.
The real world isn't something that can be evaluated by remaining in one spot. When you are in your own space, you may believe that you are extremely qualified and capable of doing anything. For example, if you are a high-achieving student in high school, you may believe that you are the best.
However, as soon as you enter university, you realize that not only you, but many other students are more competent and even excel more than you. Day by day, you become accustomed to things that aren't predictable. For example, the subject you're studying appears to be too broad for you and goes against what you might have imagined in the past.
Furthermore, you may consider your lecturers to be highly competent due to their teaching specialization. That is to say, the lessons they teach you to appear to be very wide, but they are flexible, and they appear to cover every element of the world in which you live. In a nutshell, higher education appears to have shattered the windows, allowing hundreds of alternative perspectives from the world to be seen.
Another essential element of higher education is that it may help you advance in your job. You can apply for acceptable employment once you complete your higher education with your specific major.
If you study English literature, for example, you can apply to be an English language instructor or even an interpreter. Furthermore, once you have the job you want, you may simply satisfy all of the requirements of your profession or workplace. Because you have previously acquired your abilities via the higher education, you can fulfill your tasks with ease.
If you continue to perform well, you may get promoted. You may also establish your own business and not have to work for someone else. If you study business administration, for example, you can start your own company if you have sufficient funds. In other words, individuals who study and complete higher education have a better chance of landing a job.
When you study at the tertiary level, you might develop good relationships. When you attend university, you will meet many people. Then you may make friends. Some of them may become extremely close as you share many interests such as sports, music, songs, hobbies, or movies. After establishing acquaintances, you and your partners will be able to communicate even more closely.
You may also complete things together, especially tasks you've been assigned from your studies. Furthermore, if you and your friends take good care of these ties, they will endure a long time, maybe even the longest you have. If you take care of your ties, they will still exist after graduation and will be very important for your future jobs and generations.
Your best friends, for example, can assist you by providing a good job if they have a large firm and the necessary equipment. Furthermore, your children can form bonds with one another and become close friends in the same way. To cut a long story short, higher education can undoubtedly be used to create great relationships.
Finally, studying at a higher level can help you better understand the world, advance your profession and develop solid connections. When students graduate from higher education, they will have a better understanding of the society in which they live and they will be able to have a worthwhile career.
Last but not least, when students take higher-level courses, they can make friends and remain in touch for the rest of their lives.
Sereyrath Em is a teacher of English with a higher education degree working at Kith Meng Brasat High School, a public school in Takeo province. Currently, he is a PhD student at the University of Cambodia and a visiting lecturer at Chea Sim University of Kamchaymear, Cambodia.
Related Articles