Historical Gesture at a Pedestrian Crossing!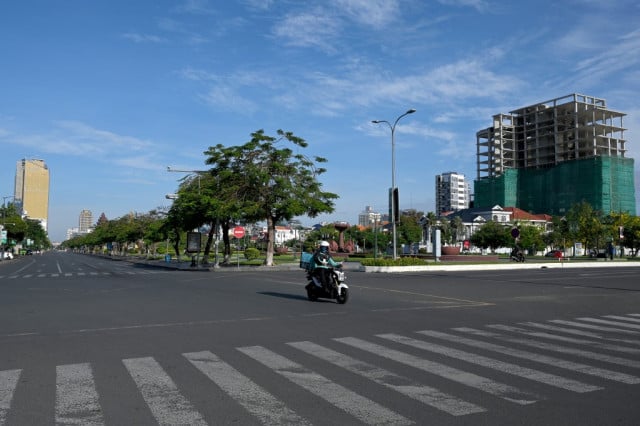 On Friday morning (Aug. 6), as I was on my way to the bank near my home, the driver of a red SUV made a historical gesture—and I am weighing my words—and should receive a "Golden Wheel" award from the authorities.
Let me explain.
Those who read this column know that, having made the choice of not driving a motorized vehicle, I use as much as possible the two legs Nature provided me with for this purpose to get around in the capital.
My constant wanderings on foot along Phnom Penh's streets and boulevards have given me numerous opportunities to vent my anger and speak out against the intolerable and dangerous disrespect for traffic regulations by most motorized road users; against sidewalks' abusive privatization that often force pedestrians to walk in the street at their own risk; against traffic police officers whose minds are often elsewhere, to say it politely, when it comes to sorting out traffic chaos.
I guess that numerous car drivers or motorcyclists have thought why doesn't he go to the countryside to stretch his legs, this grumpy pedestrian, and stop wanting to impose regulations that would make us waste time in the traffic.
Well, no: I'm not a grumpy pedestrian. Beside contributing to reducing greenhouse gas emissions at the root of, according to an overwhelming majority of experts, climate change and its devastating effects, I simply want to remind people, through these rants, that streets and sidewalks are public spaces that all users—motorized or not—must share by complying with what we call "road traffic regulations" as well as with urban-space occupancy policies.
Fortunately, my long experience as a pedestrian on the streets of the capital has enabled me to develop some basic reflexes to which I probably owe my life today. For example, to always look right and left before crossing a street even if it is a one-way street; to wait at least 15 seconds after the light turns red before crossing the street; if possible, to walk facing traffic when sidewalks turned into parking lots or street restaurants force you to walk in the street; etc.
Let's get back to this column and this wonderful driver at the wheel of a red SUV. Do you know what he did that left me stunned? As I was crossing the street at the intersection of Street 63 and Sihanouk Boulevard, the "pedestrian" traffic light being green, this driver who was turning right on Street 63 stopped and signaled me with his hand to keep walking.
His light was green as was mine but he let me have priority as pedestrians are supposed to have at pedestrian crossings—for those who may not know, a pedestrian crossing is indicated on the pavement by successive white bands that show areas reserved for pedestrians and where, having the right of way, they can safely cross the street especially if the pedestrian traffic light is green when there are pedestrian street lights at an intersection.
And would you believe: This was the first time in my life of pedestrian in Phnom Penh that this had happened. Never until then had a vehicle driver let me pass when I was at a pedestrian crosswalk and the "pedestrian" light was green. Let alone letting me pass with a smile.
Usually, no one stops and, even worse, you run the risk of being knocked over by one of those crazy delivery motorcyclists rushing through who have multiplied.
This happened so fast that I only vaguely saw a smile and a hand signaling me to keep on walking, and could not tell whether this was a man or woman driver. So, Madam or Sir who was driving this red SUV, please allow me to award you the "Golden Wheel" of the Grand Order of Road Civility. Which the authorities would be well advised to establish as most drivers in Phnom Penh seem to compete for the medal of the Grand Order of Road Imbecility.
Related Articles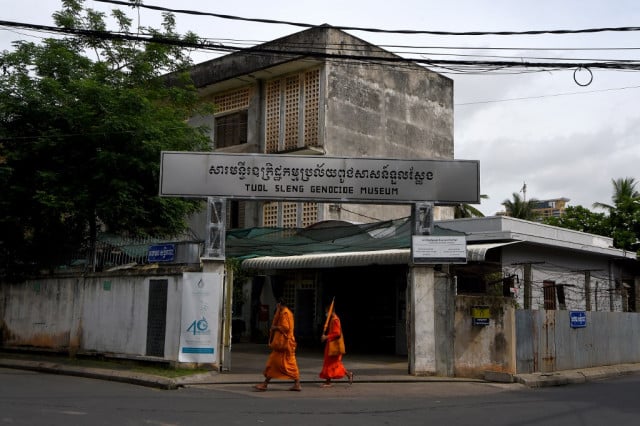 September 4, 2020 11:16 AM