Home & Lifestyle Expo 2020 rescheduled to August 7th and 8th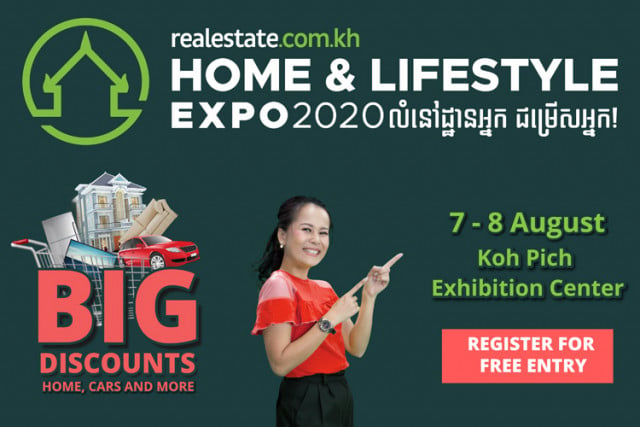 Due to the current outbreak of COVID-19 that is currently affecting almost every country in the world, resulting in closing down of schools, businesses, flights, and multiple global events, the management at Realestate.com.kh has decided to move its Home & Lifestyle Expo to August 7th and 8th 2020.

Home & Lifestyle Expo 2020 is moved to August 7th and 8th

Home & Lifestyle Expo 2020 is the sixth iteration of Realestate.com.kh's most popular expo series that was originally scheduled to take place on the 24th and 25th of April. However, the management at Realestate.com.kh, as the main organiser, decided to move the event to 7th and 8th of August 2020 in a bid to ensure the safety of everyone involved and mitigate the effects of the virus, according to Mr. Thomas O'Sullivan, Realestate.com.kh CEO.


"The decision to move the Home & Lifestyle Expo to a later date has been made based on a duty of care not only to Realestate.com.kh employees, sponsors, exhibitors and partners but also to our attendees, and wider Realestate.com.kh stakeholders. And, although attendee registrations were growing we still couldn't guarantee a sufficient turnout of people on the day. Global and local measures are changing daily by both the public and private sector in efforts to contain the virus, ultimately it would have been irresponsible for us to proceed with the event for the April dates" said Mr. O'Sullivan.


The postponement brings greater value to sponsors and exhibitors

Mr. O'Sullivan reaffirmed to the exhibitors that despite the event being moved to a later date, it will still happen and will bring even greater value for exhibitors as now Realestate.com.kh will combine the Home & Lifestyle Expo with the Realestate.com.kh Expo, which typically takes place in October. The Realestate.com.kh Expo is mounted yearly by Realestate.com.kh at Naga World and typically targets mostly overseas investors and affluent local buyers.

"We will now combine both our Home & Lifestyle Show and the Naga Show into one super-charged event on 7th and 8th August, giving exhibitors even more value. We will not stop our marketing efforts for the Home & Lifestyle Expo. We will simply continue the marketing with the revised dates," O'Sullivan said.

"In fact, we will be spending close to double the original marketing budget, as we are now doing one event as opposed to two. The marketing campaign has increased from 3 months to 7 months, which will simply result in more Cambodians, expats and international attendees," he added.


The postponement brings greater value to attendees

Whilst combining both events has somewhat of a negative effect on Realestate.com.kh itself, attendees (and exhibitors) can count themselves lucky. Realestate.com.kh can now guarantee an even greater spread of condo and Borey developers to fit all budgets and a greater spread of lifestyle brands, banks, law firms and more.

It also means that the ever-popular seminars will be introduced to the August event, which were not previously planned for the April expo.

Surge in demand for remaining booths

Despite the current crisis caused by COVID-19, the number of companies signing up to Home & Lifestyle Expo continues to increase.

With over 75% of booths for the event already sold out and the Realestate.com.kh Expo at Naga World being combined into the new larger event, Realestate.com.kh expects a surge in demand for the remaining booths from developers and exhibitors who are intending to participate, O'Sullivan said.


Although Realestate.com.kh has to pay more for marketing for two events at the same time, it will not require exhibitors who already bought the booths to pay extra costs. However, those who have not yet reserved the booths will have to pay new prices, which have increased by up to 25%, he added.

"By combining events, there is even more value to our sponsors & exhibitors in pre-marketing activities and more costs to Realestate.com.kh. Existing exhibitors will not bear any further costs. However, there will be a price increase for new exhibitors as we are anticipating a much larger show with more attractions and visitors," O'Sullivan said.

Source: realestate.com.kh

https://www.realestate.com.kh/news/home-and-lifestyle-2020-expo-rescheduled/
(Business Article)


Related Articles
September 21, 2023 6:10 PM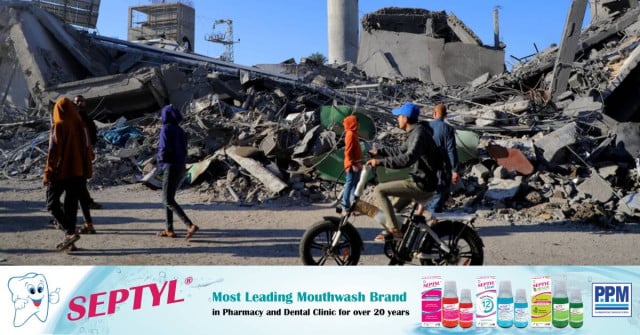 November 20, 2023 9:55 AM