Home-made Wine Leaves 11 Dead in Kandal Province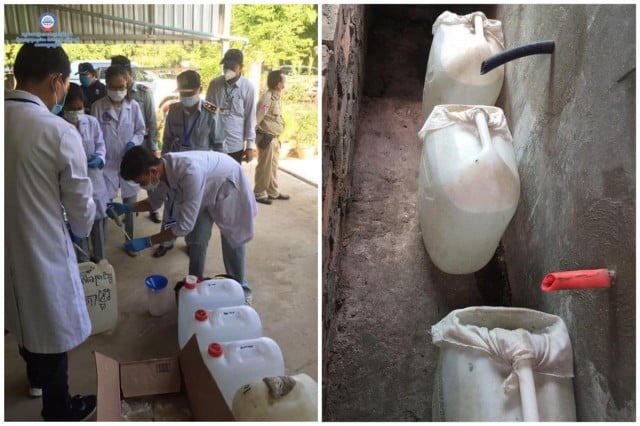 Sao Sokeng and Phoung Vantha
May 19, 2021 9:38 AM
Mourners attending a funeral on May 10 reported symptoms consistent with alcohol poisoning, now 11 are dead and authorities are searching for the wine-makers believed to be responsible.
PHNOM PENH--The death toll in an alcohol poisoning case in Kandal Province has risen to 11 as of May 19, according to provincial health authorities.
Kuy Bunthoeun, director of the Kandal Provincial Department of Health, said authorities have traced the cause of deaths to homemade wine containing methanol.
Following a funeral on May 10 in Ta Skor Village, Sarikakaev Commune, Lvea Aem District, Kandal Province, a number of attendees reported symptoms consistent with alcohol poisoning.
Bunthoeun called on people who have bought wine from stalls or craft breweries in the area to dump the wine and for those who have already consumed it to seek immediate medical attention so as to avoid life-threatening conditions.
Kandal Provincial Police Commissioner, Chhoeun Sochet, said that authorities have inspected facilities suspected of producing the deadly wine and have confiscated its products. An additional 10 retailers have been banned from selling wine while authorities question the wine-makers.
"We're still investigating the exact cause," he said. "We need to know whether it was caused by alcohol poisoning or something else."
This comes amid an alcohol ban was implemented across Kandal Province from April 12 to April 18, 2021 and was then reintroduced from May 13 to May 19, 2021.
Related Articles