Hor Hong Fights to Keep Pali Language Alive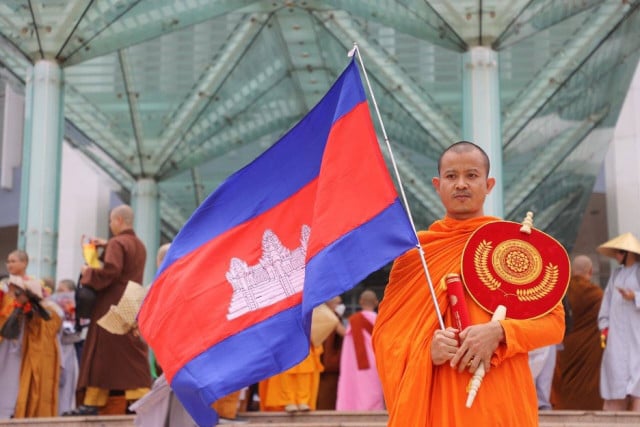 By Lay Lon
November 5, 2022 2:10 PM
"Pali is the language to conserve Buddhist teaching. Pali is a path to the Khmer language that people use daily," Ven. Dr. Hor Hong said. "Pali has been a part of developing our Khmer literature. Therefore, Pali is extremely valuable for our Khmer society today."
For those born to a low-income family, becoming a monk or living in a monastery are the only choices to pursue an education. Born in Setthey village, Bankam commune, Prey Kabbas district, Takeo province, Hong, 9, moved to the village monastery in 1994 and became a novice in 1997.
"My family was poor. After my parents divorced, I lived in the monastery," Hong said. "I became a monk to continue my education because monks did not need to worry about lacking food every morning and afternoon."
Hong moved to Changkran Ta Prohm Steung Meanchey Monastery, Phnom Penh, in 1999 and finished Buddhist primary school there in 2003. Continuing his education became his big challenge. For about six years, he took motor taxis from his temple to Svay Pope Monastery, home to Samdech Preah Sangaraja Bour Kry Buddhist School. He completed high school in 2008 and continued his higher education at Preah Sihanoukraja Buddhist University (SBU) and received his B.A. in Pali in 2012.
Pali scholars almost became extinct during the Khmer Rouge regime. Although more than four decades have passed, Cambodia continues to lack Pali scholars to keep Pali and Khmer languages up to date and to teach Buddhism. These needs inspired Hong to go abroad to attend graduate schools in Buddhism and Pali.
Hong got a scholarship to study in Sri Lanka. He completed his M.A. in Buddhist studies from Buddhist and Pali University of Sri Lanka in 2015, and he finished another M.A. in Pali from the University of Peradeniya, Sri Lanka, in 2016. Hong received his doctorate in Pali in 2021 from University of Kelaniya, Sri Lanka, with a dissertation titled "An Analytical Study on Pali Studies in Cambodia."
Today, after moving back to Changkran Ta Prohm Steung Meanchey Monastery, he is a visiting Pali lecturer at SBU and the deputy head of the Section of Buddhist Upper Secondary Education of the General Inspectorate of National Buddhist Education of Cambodia (GINBEC).
"Ven. Dr. Hor Hong is one of just a few scholars from abroad who are interested in Pali, which is important to understanding Buddhism and the Khmer language," His Most Eminence Deputy Am Lim Heng said on behalf of the president of the GINBEC during the official declaration ceremony of the appointment on April 1, 2022. "The appointment rewarded Hong's efforts."
Hong, 38, is one of three Cambodian Buddhist monks with a doctoral degree in Pali. He said he appreciates the congratulatory ceremonies organized by the Supreme Sangha Council of Cambodia, the GINBEC, Buddhist schools, and non-governmental Buddhist organizations.
"I appreciate that the GINBEC appointed and provided me with a job," Hong said. "This is remarkable motivation to me and other Pali learners."
"But I do not see the Ministry of Cults and Religions (MoCR) writing letters to congratulate us," Hong added.
"I have been busy with meetings," the MoCR's spokesman Seng Somony said when the writer questioned him via Telegram about the ministry's policy to motivate Pali learners and why the entrance examination for Pali teachers has not been organized in the last five years.
Hun Srun, 40, is a former monk from the same district as Hong. They studied together from 2008 to 2012. He said that although Hong stayed far from the school, he was always an outstanding and hardworking student.
"Ven. Dr. Hor Hong was not only good in Pali but also in English," Hun Srun said.
"The B.A. essay of the final year of Hong's team received the second highest score. My team received the first."
Srun and Hong applied to take the entrance examination for Pali teachers in 2012, but both failed. They said Pali learners want fair entrance contests, but the examination process, which has become corrupt, has become a way for unqualified candidates to become civil servants.
"I am not making the accusation that the exam process was necessarily corrupt, but it was an unfair competition," Srun said. "I saw some candidates get help during the exam."
Cambodian people have practiced Buddhism for two thousand years. After the Khmer Rouge regime, the government established GINBEC in 2006 to promote education about Buddhism. GINBEC is under the control of the MoCR, which was established in 1996.
In Cambodia, applicants who want to work for the government must be between 25 and 30 to take the entrance exam, according to the Law on the General Statute of Civil Servants of the Kingdom of Cambodia, Chapter 2, Article 11.
A SBU Pali professor, Lak Sopheak, said most monk students are older than 30 when they graduate. As a result, based on existing laws, monk and unrobed students cannot take the exams, so they have trouble finding jobs.
"I would like to request that ministers of the state," Sopheak said, "especially the MoCR's Minister, find ways to choose expert monks to become officials to conserve Pali and support Pali students because the learners also wish to have a job."
"As a Buddhist monk, I hope that a fair [entrance] examination for Pali teachers at [the GINBEC every year] will be organized as the Ministry of Education, Youth, and Sports has done," Sopheak said. "A fair exam motivates Pali students."
The stakeholders appealed to the state to adopt a separate bylaw that would allow applicants as old as 45 to apply to take the entrance examination at the GINBEC, according to the Sub-Decree of Buddhist Teachers and Staff at the GINBEC, Chapter 3, Article 5, published in August 2016.
Hong said that monk scholars' opportunities are limited. Becoming a Pali teacher at the GINBEC is the only feasible job opportunity for Pali students. Monk scholars should be accepted as teachers at public and private schools. This would motivate monk students to pursue higher education and educate younger students about Buddhist morality and meditation.


"Public school teachers are more in demand for teaching at private schools or universities, while teachers who are monks are not offered this great opportunity because of public discrimination," according to Hong's doctoral dissertation.
His studies also found that the number of Pali students has been static during the last decade, but the quality has dropped.
"The current situation of Pali language studies, especially at SBU… is different from the previous generations," Ven. Dr. Dith Virak said.
Virak, Head of the Graduate School of SBU and a member of the National Council of Khmer Language, said that SBU had two Pali classes with about 60 students a decade ago. Now SBU has 10 Pali freshmen, 10 sophomores, six juniors, and four seniors.
Virak has learned about Pali in other Buddhist countries. Sri Lanka government has appointed Pali learners to be teachers, and the Thai King has given allowances to Pali learners during their studies and after graduation.
"Pali students can have jobs after they graduate in Sri Lanka and Thailand," Virak said. "They have motivated Pali learners."
Virak said that the number of Pali learners in Cambodia will increase if Cambodia has policies to motivate Pali learners by giving them jobs after graduation.
M.A. in Pali has been available at SBU since 2020. Donors have sponsored the graduate Pali students, according to Virak.
"I want Cambodian Buddhist monks and lay people to receive the proper understanding throughout education," Mengly J. Quach said at the Memorandum of Understanding (MoU) Signing Ceremony between SBU and MJQ Foundation on October 8, 2022.
The MoU has provided 2022-2023 scholarships for all M.A. Pali students at SBU. Moreover, his foundation money is available for all monks who wish to pursue higher education in Pali, [Khmer] Literature, and Sanskrit in Cambodia and abroad.
According to Hong, corruption and a lack of motivation are two of many issues that hurt both the Pali language and Pali students in Cambodia. Entrance examinations for Pali teachers between 2006 and 2017 were subject to corruption.
"Another bribery case that happened before the entrance examination [day] in 2017 exploded," Hong said. "Then, one ministry official was fired because the Anti-Corruption Unit found many serious corruption cases throughout the years."
According to a Fresh News article published on July 13, 2017, "Corruption has been rampant for years, with officials revealing that recruiting contracted and non-contracted officials to the MoCR's staff costs between $4,000 USD and $5,000 USD per person."
According to Fresh News, not only was Keo Sotheary, the fired official who had been the MoCR's Head of the General Department of Finance, corrupt but other of her colleagues were also dishonest. Also, Sotheary pocketed money intended to go to the GINBEC, which had been donated by His Most Eminence Deputy Am Lim Heng.
Hong said that the entrance examination has been absent since 2018.
"About 90% of Pali teachers could not teach Pali," Hong said. "They requested a change in their position or to be moved to work at offices. At that point, he added, "most Buddhist schools have lacked Pali teachers."
Related Articles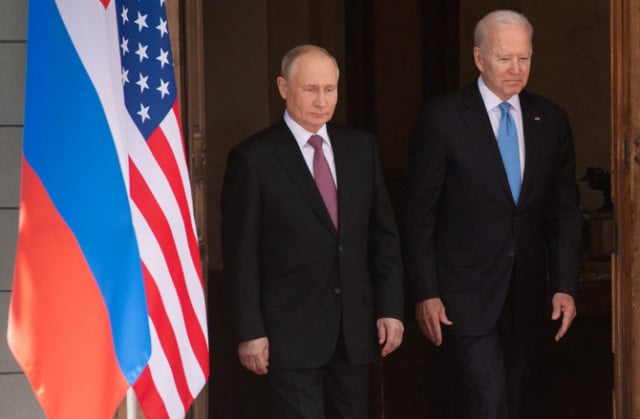 February 26, 2022 5:25 PM
February 19, 2022 4:23 PM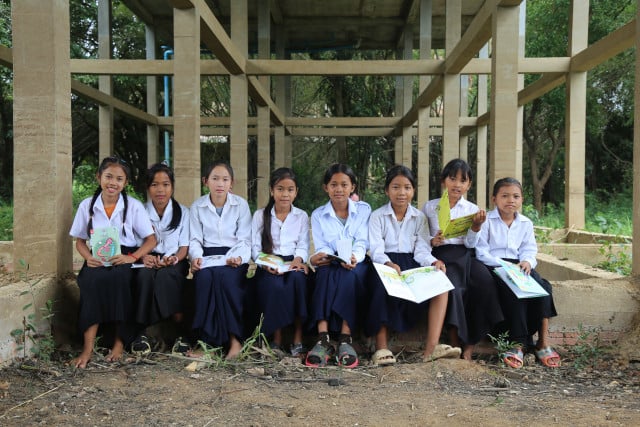 September 8, 2023 4:45 PM