Hospital Bed Shortage Intensifies in Phnom Penh as Cases Skyrocket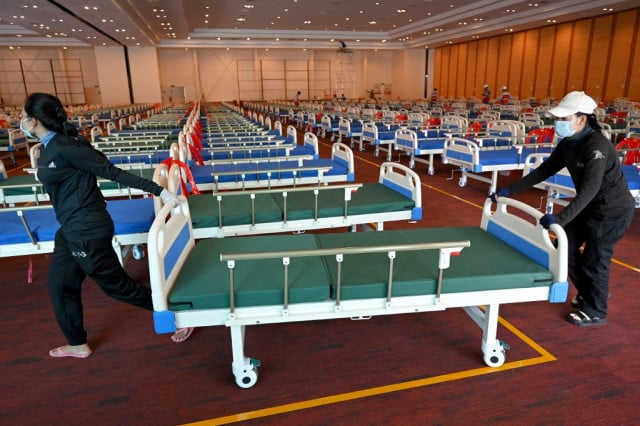 Phoung Vantha
April 20, 2021 7:45 AM
The Feb. 20 outbreak has shown no signs of slowing down, despite the ever-changing patchwork of regulations being introduced—particularly in Phnom Penh and Takhmao City.
PHNOM PENH--The Ministry of Health reported another 429 COVID-19 locally transmitted cases on April. 20 along with two imported cases.
Despite the enhanced regulations on lockdown, a further 271 cases were located in Phnom Penh and 133 were found in Preah Sihanouk Province.
Kandal Province reported 10 new cases while Kampong Cham and Takeo provinces reported four new case in each. Two more were found in Prey Veng Province.
Kampong Chhnang, Kampong Thom, Kampot, Svay Rieng and Tbong Khmum provinces reported one new case.
The death toll continued to climb as another four people lost their lives to COVID-19 in Cambodia. Two Cambodian men, one aged 65, the other aged 72, both died at Khmer-Soviet Friendship Hospital in Phnom Penh.
Meanwhile in Preah Sihanouk Province a 48-year-old Cambodian woman also died of COVID-19 and in Phnom Penh, a 40-year-old Cambodian woman died after contracting COVID-19.
But while the Health Ministry attributed these four deaths to COVID-19, another 57-year-old Cambodian woman died. She had tested positive for COVID-19 and was being transferred from Kampong Speu Province to Phnom Penh for medical treatment, but was killed in a traffic accident en route.
This leaves the official COVID-19 death toll at 49 in Cambodia, but authorities today announced that another 31 people have been discharged from care after recovering from COVID-19.
However, Phnom Penh's capacity for coping with the rising number of cases appears to be faltering as 2,239 COVID-19 patients are still awaiting a bed in a hospital or medical facility.
The total number of COVID-19 cases recorded now stands at 7,444—but 6,899 of these cases are related to the Feb. 20 outbreak. Of the total, 4,835 are active while 2,555 people have since recovered.
Related Articles