How the Russia-Ukraine War Could Hit Cambodia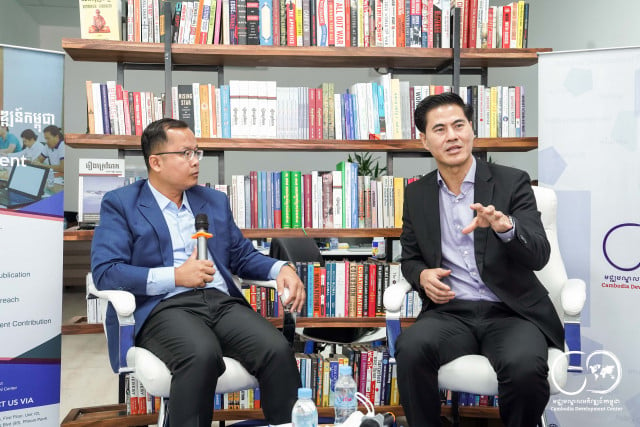 PHNON PENH – Cambodia is likely to suffer indirectly from the Russia-Ukraine war, a leading expert on international affairs says.
Disruption to global supply chains and higher gasoline prices would hit foreign demand for Cambodia's clothing, footwear and travel goods. Rising inflation caused by the conflict would also cut foreign consumers' incomes, Professor Un Kheang said.
"If you had to choose between heating your home and buying a new pair of jeans, you would choose the latter," he said.
Cambodian-born Professor Keang is Professor of Political Science at the Northern Illinois University in the US. He shared his analysis on July 20 at a public lecture on "Causes of the Russia-Ukraine War and Its Impact on Cambodia."
"The direct impact of the Russia-Ukraine war on Cambodia is insignificant because of limited economic connections of the two states with Cambodia, however the indirect impact is strong given global interconnectedness," he said.
Europe's slow economic growth might also affect Cambodia's tourism sector. The war had disrupted production and threatened global food supply but Cambodia, as a rice producing and consuming country, suffered minimal effects of wheat supply disruptions.
Professor Kheang spoke of the Kingdom's strengths that should be used to counter effects of the war. "It is time for Cambodia to increase agricultural production for domestic consumption as well as for exports," he said.


Photo provided by Cambodia Development Center
'Besides, increasing government revenues, especially foreign exchange reserves, is of importance during the crisis because without it, we cannot import essential goods or inputs for our production.
"Cambodia should also expand markets in other sectors to reduce or minimize the country's dependence on tourism and garment industries."
The lecture, organised by the Cambodia Development Center in Phnom Penh, also covered the pressure Cambodia would come under as current Chair of ASEAN and uncertainties among Western countries about managing relations with an increasingly powerful China.
He said the invasion of Ukraine brought geopolitical pressure on developing countries who were being forced to choose sides.
Cambodia would feel pressure from the West over its stance on the war as ASEAN Chair as it sought to achieve the bloc's principle of making decisions by consensus while its member states had their own national interests to look out for.
Professor Kheang also described Russian President Vladimir Putin's ambition to restore the Kremlin's influence over what it calls the "near abroad", countries which like Ukraine used to be part of the Soviet Union.




Photo provided by Cambodia Development Center

"To Putin, Ukraine is not even a country. What Russia wants to do is to invade, conquer, and create a pro-Moscow government there. If not possible, Russia wants Ukraine to remain a buffer zone," he said.
The war and the rise of China had highlighted a dilemma for Western policymakers. One Western view was that it was necessary to make concessions to respect the interests of rising powers.
This was an issue affecting China, which asserts its sovereignty over its former province of Taiwan and which had changed from using communist ideology to nationalism to gain support from its population.
Western powers fear that respecting China's right to take over Taiwan could pave the way for Beijing to lay claim to parts of other parts of Asia to which Chain has laid claim such as the East China Sea and the South China Sea.
Related Articles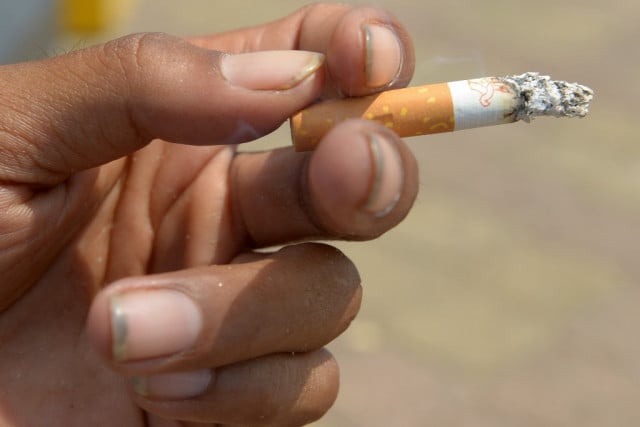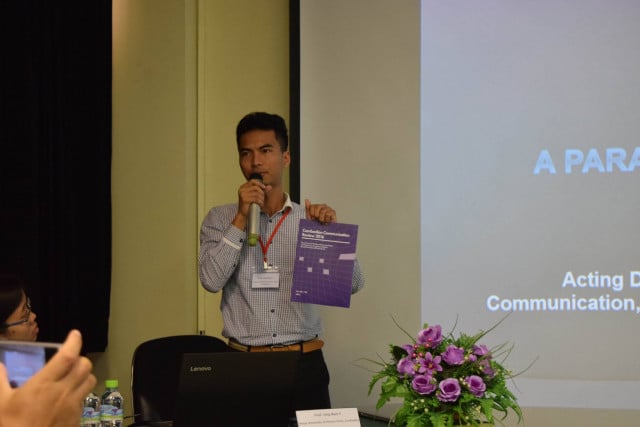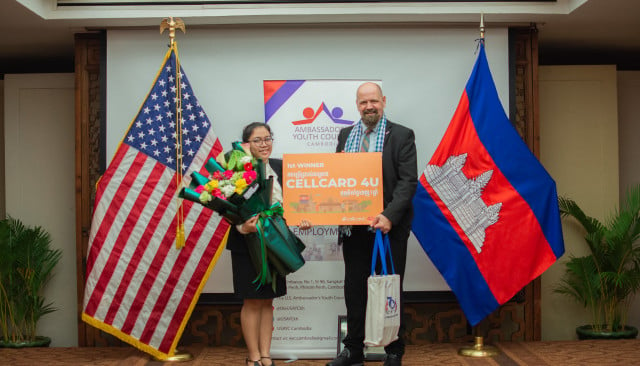 February 13, 2022 7:07 PM