How to Make Cambodian Spiced Beef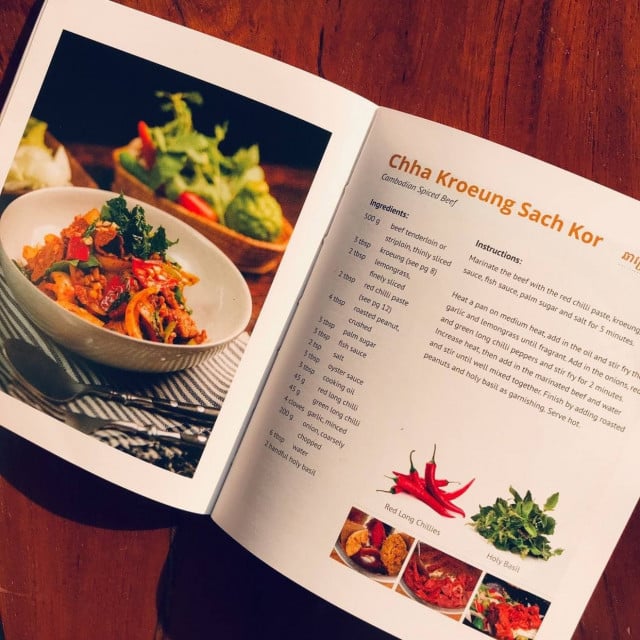 Cambodianess
March 25, 2021 1:33 PM
A cookbook "The Taste of ANGKOR" has been recently released by the Ministry of Foreign Affairs and International Cooperation in order to boost the economy and help diplomats bring Khmer culture to the world.

Setting out 38 dishes and recipes, including desserts, side dishes and meals, the cookbook was unveiled at the inauguration of "the Implementation of Economic Diplomatic Strategy 2021-2023."

Cambodian diplomats, from now on, will have to add Khmer foods to their programs and their missions abroad, in addition to existing programs such as promoting agricultural products, tourism, investment policy and commercial activities, allowing them to promote Khmer culture on international forums.

In contributing to the promotion of Khmer Cuisine, Cambodianess​​ has the honour to introduce Cambodian Spiced Beef or locally known as "Chha Kroeung Sach Ko".
Ingredients: 500g of beef tenderloin or strip loin, thinly sliced; 3 tbsp of Kroeung (Khmer Lemongrass Paste), 2 tbsp of lemongrass, finely sliced; 2 tbsp of red chilli paste; 4 tbsp of roasted peanut, crushed; 3 tbsp of palm sugar; 3 tbsp of fish sauce; 2 tsp of salt; 3 tbsp of oyster sauce; 3 tbsp of cooking oil; 45g of red long chilli; 45g of green long chilli; 4 cloves of garlic, minced; 200g of onion, coarsely chopped; 6 tbsp of water and 2 handful of holy basil.
Instructions: Marinate the beef with the red chilli paste, kroeung, oyster sauce, fish sauce, palm sugar and salt for 5 minutes.
Heat a pan on medium heat, add in the oil and stir fry the garlic and lemongrass until fragrant. Add in the onions, red and green long chilli peppers and stir fry for 2 minutes. Increase heat, then add in the marinated beef and water and stir until well mixed together. Finish by adding roasted peanuts and holy basil as garnishing. Serve hot.
Related Articles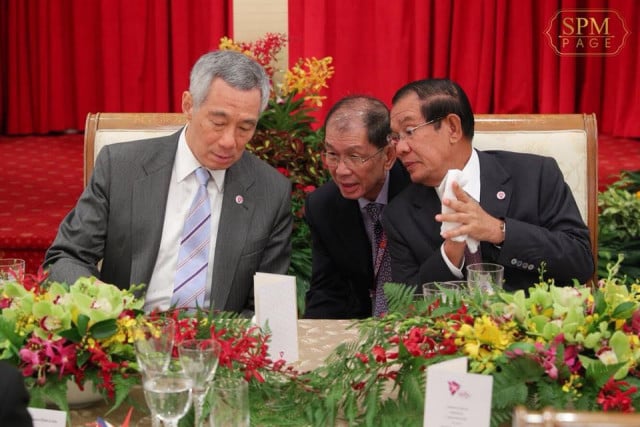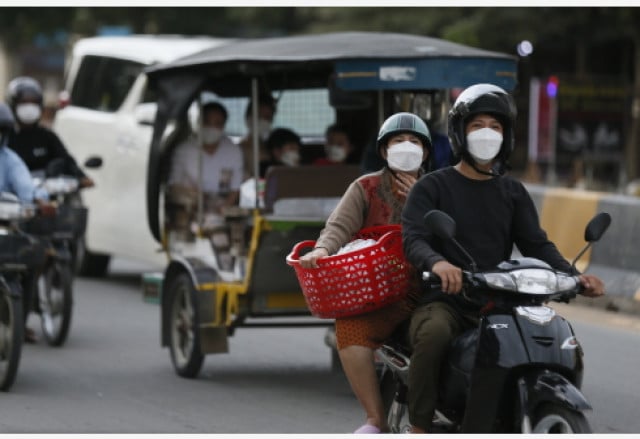 November 30, 2021 9:36 AM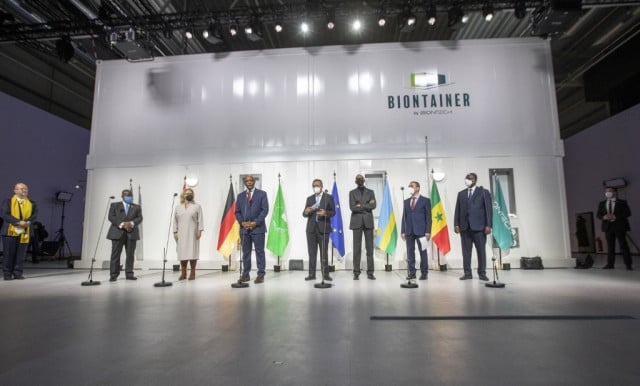 February 18, 2022 6:22 PM