How to Make Trei Toek Ampil Tum/Deep Fried Fish With Tamarind Sauce
A cookbook "The Taste of ANGKOR" has been recently released by the Ministry of Foreign Affairs and International Cooperation in order to boost the economy and help diplomats bring Khmer culture to the world.

Setting out 38 dishes and recipes, including desserts, side dishes and meals, the cookbook was unveiled at the inauguration of "the Implementation of Economic Diplomatic Strategy 2021-2023."

Cambodian diplomats, from now on, will have to add Khmer foods to their programs and their missions abroad, in addition to existing programs such as promoting agricultural products, tourism, investment policy and commercial activities, allowing them to promote Khmer culture on international forums.

In contributing to the promotion of Khmer Cuisine, Cambodianess​​ has the honour to introduce Trei Toek Ampil Tum/Deep Fried Fish With Tamarind Sauc.

Ingredients: 700g of freshwater fish; 160g of lettuce; 100g of bean sprout; 25g of Khmer basil leaf; 25g of fish wort leaf; 300g of cucumber, sliced; 225g of green tomato, sliced; 50g neem-tree leaf (optional); 20g sesbania javanica flower.

For tamarind sauce: 4tbsp of tamarind paste; 4cloves of garlic, chopped; 80g shallot, sliced, fresh or deep fry; 4tbsp of palm sugar; 4tbsp of fish sauce; 1tsp of salt; 2pcs of chilli, chopped; 2tbsp of spring onion, chopped; 4tbsp cooking oil; 3tbsp of ground roasted peanut.

Instructions: Sprinkle salt and pepper on the fish and let it sit for 15 min- utes. Deep fry the fish.

For the sauce: Soak the tamarind paste in 2 cups of hot water for about 10 minutes. Heat the cooking oil on medium heat and stir fry the garlic, shallots and red chilli paste until fragrant. Add in the fish sauce, salt, palm sugar and soaked tamarind paste. Boil until the mixture thickens then set aside. Combine the shal- lots and the pound roasted peanuts into sauce when serving.

Serve with raw vegetables such as neem-tree leaves, blanched bean sprouts (blanch and place in iced water to keep them crunchy), Khmer basil leaves, fish wort leaves, cucumber or muskmelon, green tomatoes, salad or iceberg lettuce or cabbage and javanica flowers.
Related Articles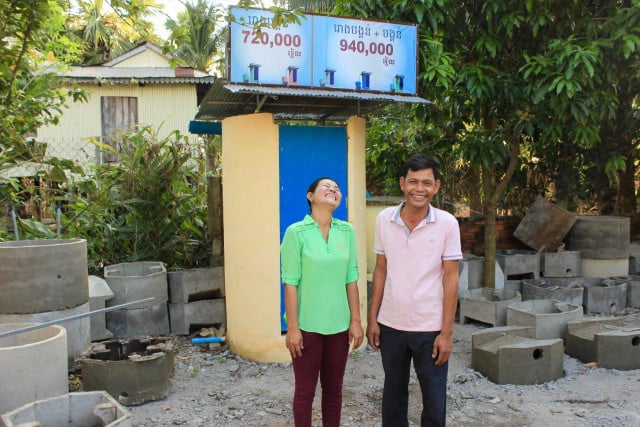 November 19, 2019 8:17 AM