How to Preserve Vann Molyvann's $7M House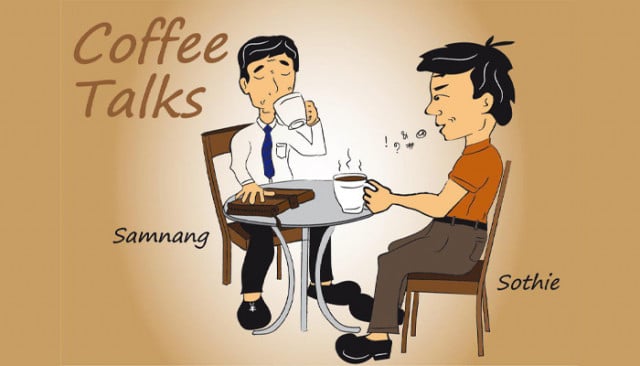 Cambodianess
May 27, 2020 3:28 AM
Rightly or wrongly, Samnang and Sothie have found their conversations gradually receding from the topic of the Coronavirus Disease 2019 (COVID-19) as Cambodia returns to some semblance of normality. Instead today, the two men were attentively following the public discourse on one of Cambodia's most recognizable architect's house, which has been listed for sale at $7 million. The house itself is unique, intricate and purpose-built as the private residence of one Vann Molyvann—a reputable Cambodian-born architect and engineer whose work throughout the 1950s and 1960s earned him a reputation of a meticulous and finely-tuned designer. Having passed away in 2017, Molyvann's home is now on the market, but what does the public make of the asking price?

Samnang: Eh, Sothie! I have heard that Grandfather Vann Molyvann's house has put on sale for $7 million, can this be true?

Sothie: Of course! It is true.

Samnang: Oh, what a shame!

Sothie: Why is it regrettable?

Samnang: You know, that house is a priceless legacy that holds the cultural and architectural value of Cambodia, who knows what will happen to it now?

Sothie: The cultural and architectural value is surely a precious thing. However, Molyvann's family is in need of the money and the house had to be put on sale.

Samnang: I wonder how the public will feel about such an artefact of Cambodia's history being put up for sale to the highest bidder…

Sothie: Well, some people have demonstrated their sense of regret by mentioning that the family who owns the house should not have put his house on sale, since a home is a family's legacy for generations. Others say that the government should have managed to buy the house and convert it into a historical building, a library or even a museum.

Samnang: Under normal circumstances, $7 million would be a lot, but this is no normal house—it has intrinsic value to it, surely $7 million is not a fair price for such a slice of Cambodian history?

Sothie: I know what you mean, but it's hard to say, Samnang. You see, it is a $7 million house which covers 924 square-meters, so you're paying $7,575 per square-meter. From a real estate perspective, the house is a bit expensive, but if you include the artistic, cultural and architectural value, well, then $7 million doesn't seem that expensive. The value depends on the willingness of the purchasers. So, when after the house is sold, will they demolish it and turn it into a condominium? Will they transform it into an architectural museum? Or will they do something else completely different to the house?

Samnang: There's a lot of uncertainty and I suppose a lot of concern that something terrible could happen to such a cultural relic, what would you like to see done in this instance?

Sothie: Personally, I think the owners of the house should sell it to Phnom Penh City Hall at a reasonable price. Then, the local authorities should preserve the house by turning it into a museum, a sort of historical site if you like. Then the government can sell tickets to visitors, both locals and foreigners, who wish to visit the site and return the revenues back to the government. In this way, all related parties will receive the benefits. The owners, the authorities, local citizens and tourists can all benefit from this historical and architectural masterpiece and we don't lose a piece of our history for the sake of another property developer.


Related Articles