How to Transform a Luxury Car into a Visible Sign of Ridicule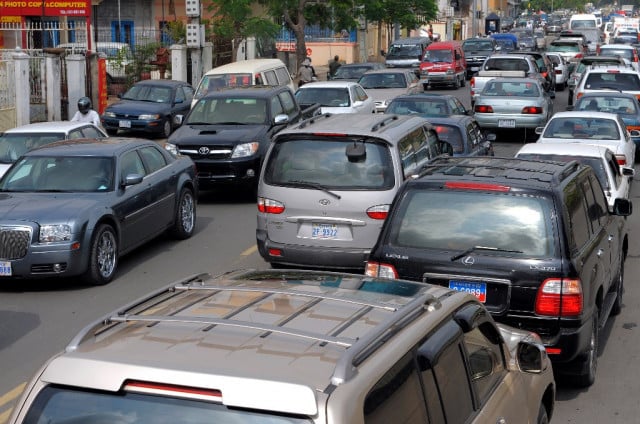 Cambodianess
January 17, 2021 6:43 AM
Everywhere and since their first wheels started turning in history, cars, beyond their first function as means of transportation, have been essential markers of social status for the rich and powerful.

It is for them that Rolls-Royce, Porsche, Jaguar, Bentley and other high-end car manufacturers have and still produce models that make people turn around, filling with pride the people sitting in them.
Mr. Lambda, sitting in his mass-produced car, immediately understands when he crosses path with these luxurious vehicles that their owners are, unless it is a collector's item, from another galaxy than his own: that of the wealthy. And those owners are thrilled to impose, without uttering a word, their superiority. Their cars speak for themselves.
One increasingly comes across those outward signs of wealth on the streets of Phnom Penh.
But it seems that, for some of their owners, the idea of their cars reflecting their social status is not enough. And since they can afford to purchase personalized registration plates whose prices range from 2 million riels (around $490) for a basic plate to 1 billion riels (around $246,000) for truly a special plate, they add one more layer to express their so-called superiority.
"I AM RICH," "KHMER HERO," "GEN BOSS" on can read on plates attached to the back of Rolls-Royce and other steel carriages seen here.
This could be some sort of slightly childish humor, just to taunt the "nobodies" who are unable to get themselves anything better than a Lexus. Why not.
In any event, to my mind those plates turn these cars symbolizing wealth into—to be polite—symbols of foolishness. This is paying a lot of money to get to this. If I were in the owners' shoes, I would change them fast. A suggestion: that they try names of flowers, which would make their cars the more beautiful.
Related Articles