Huawei shows rebound in H1, despite sanctions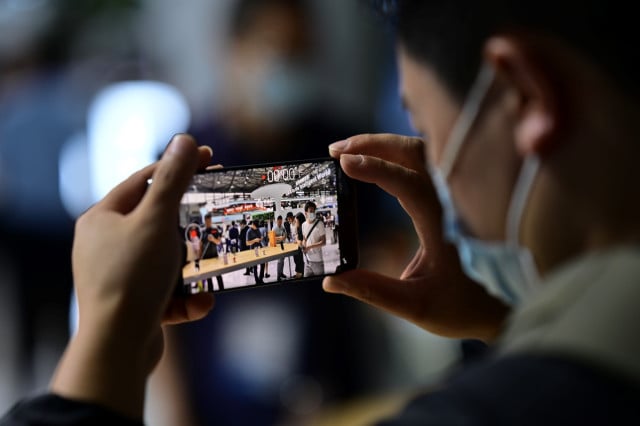 Beijing, China - Chinese telecoms titan Huawei on Friday announced a pick-up in sales in January-June, the first increase since 2020, as the sanctions-battered firm works to diversify its business operations.
The Shenzhen-based company has for several years been at the centre of an intense tech standoff between China and the United States, with Washington warning its equipment could be used for state espionage, an allegation Huawei disputes.
Since 2019, sanctions have cut the company off from global supply chains that gave it access to US-made components and technologies, significantly weakening its smartphone division and forcing it to seek other sources of growth.
In the face of these challenges, Huawei said it recorded first-half revenue of 310.9 billion yuan ($43.3 billion), up 3.1 percent on-year.
Huawei's revenue fell 5.9 percent in the same period last year and 29.4 percent the year before as the pandemic paralysed economic activity and consumption around the world.
Huawei's profit margin reached 15 percent in the first half, according to the group, which did not provide other financial results.
The firm's profit margin was five percent during the same period last year.
Huawei is a private, unlisted company, and is therefore not subject to the same obligations as other major firms to publish detailed results.
It was once one of the top three smartphone manufacturers in the world, along with South Korea's Samsung and US giant Apple.
Huawei's consumer products business, which oversees smartphones, saw its sales rise 2.2 percent on-year to 103.5 billion yuan in the first half.
The firm is also the world's leading supplier of 5G communications equipment.
The United States has urged its allies to ban 5G products made by Huawei, arguing that Beijing could use them to monitor communications and data traffic overseas.
US sanctions have forced Huawei to strategically refocus on sectors such as software, connected devices, business computing and smart vehicles.
According to media reports that Huawei has declined to comment on, the company may begin producing its own chips for 5G phones this year, despite its lack of access to US technologies.
sbr-pfc/reb/dan
© Agence France-Presse
Related Articles