"Human Interaction" – an Artist Aims to Reflect Cambodian Women's Feelings and Visions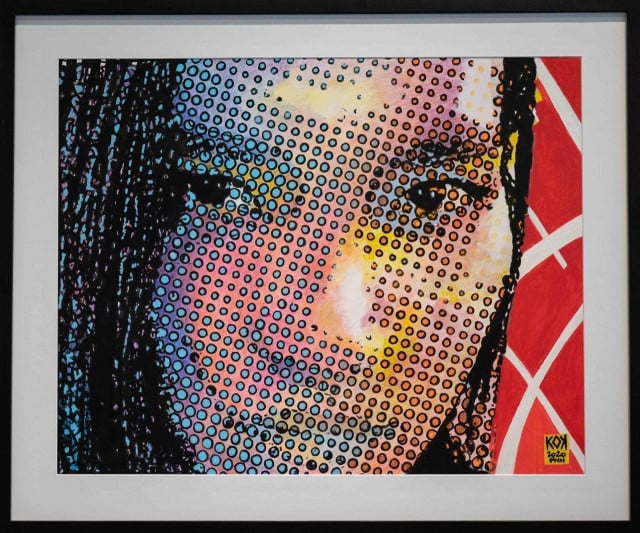 Michelle Vachon
July 3, 2020 2:47 AM
Bruno Kok used either bright colors or black and white to better convey their thoughts
PHNOM PENH--The women featured in Bruno Kok's paintings are not the ones sculpted on the walls of Angkor Wat 1,000 years ago or those photographed in the 20th century with a quiet "Khmer Smile" that became part of the country's image.

As he explained, "they ask questions through their gaze."

These are very much today's Cambodian women, each one with her own personality and on her own path, which this career artist expressed by using diverse techniques to paint them. His series of portraits he entitled "Human Interaction" is now exhibited at Sra'Art gallery in Phnom Penh.

In one painting, the face of a young woman is rendered through minute color dots in dark pink, black and shades of blue, her hair tied in a knot away from her face. Impassive and determined, she appears against an abstract background in similar shades.

In another painting, a young woman's face is rendered through small circles drawn in black and colored pale blue and brown, her black eyes looking straight at the viewer with a fierce look on her face.

To better portray some of the women, Kok shed bright colors and used black India ink on paper. One of them is a mature Khmer classical dancer in full costume who appears lost in her thoughts, somewhat sad and disillusioned.

A French artist and cartoonist who studied at several universities in France, Kok has been based in Cambodia for a few years.




Portrait of a Cambodian woman by French artist Bruno Kok. Photo: Sra' Art Gallery.

For this exhibition, he said, "I wanted to express how women are currently perceived, which often seems to me [is] very harshly."

In response to this, Kok conceived works in which actual women react or respond to the way they are treated and the expectations put on them, he said.

Since he did not want to ask them to pose in his studio for hours while he would paint them, Kok worked from photos. In each case, he would decide in advance how to portray a woman and then ask her to take a specific pose for a photo he would later turn into a painting.

In several works, Kok used an optical illusion to render movement and vitality. "Pixelating [or dots] produces an effect of relief and volume," he said. For other works, he turned to classic black India ink on paper as a better way to render the personality and feelings of a woman.

The exhibition runs through Oct. 8.

Kok, who is also a musician, will explain his technique during a talk on Friday, July 3, at the Sra' Art gallery. The talk starts at 6 pm.

Sra' Art Gallery is located at 7/9E0 Sothearos Boulevard, near the Wat Ounalom pagoda.




Portrait of a Cambodian woman done in India ink on paper by French artist Bruno Kok. Photo: Sra' Art Gallery.
Related Articles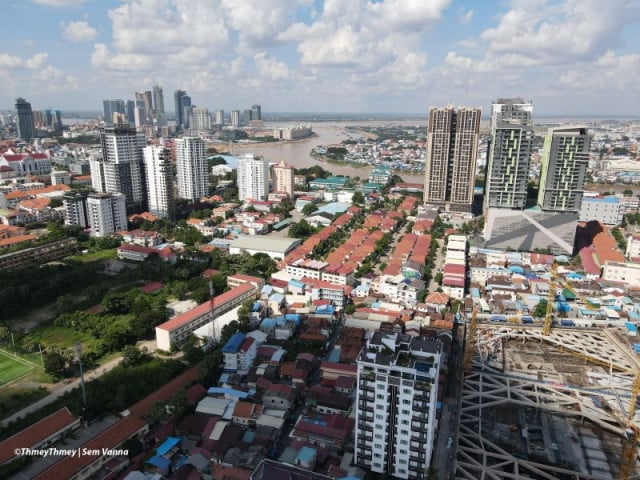 January 26, 2023 10:50 AM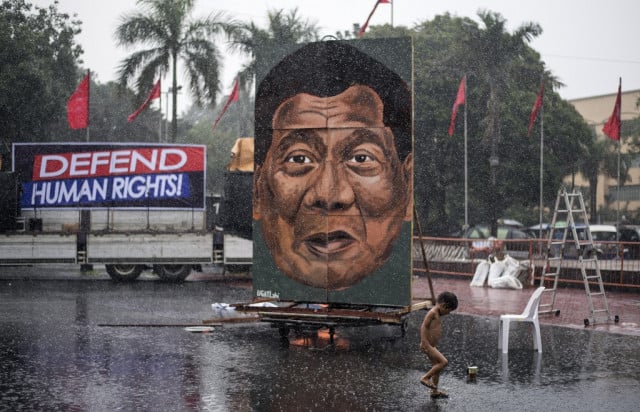 September 21, 2019 7:01 AM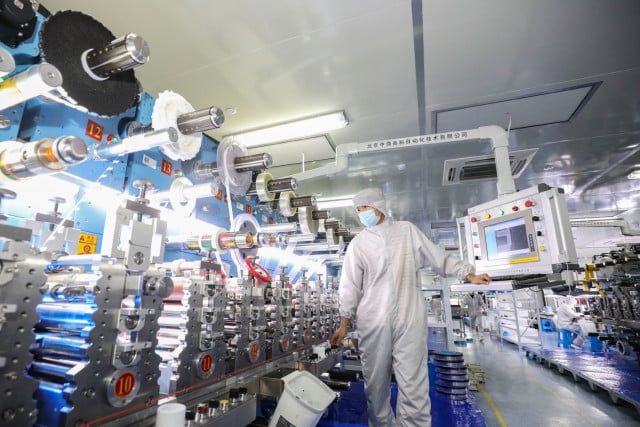 October 24, 2022 10:41 AM