Human Trafficking: 289 Complaints in One Month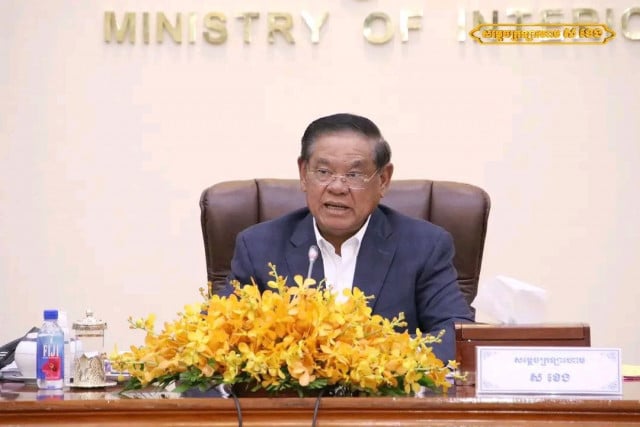 PHNOM PENH – The Ministry of Interior received a total of 289 complaints from relatives, embassies, and international organizations on human trafficking from Aug.18 to Sept. 18.
Most of the victims are working in illegal online casinos or in businesses conducting online scam operations. They have been trafficked illegally in Cambodia and are being captive against their will and forced to work in well-guarded compounds.
Interior Minister Sar Kheng said on Sept. 19 that these claims were initially not entirely credible, but after further investigation, it appeared that 95 percent of them were true.
The minister added that, from Aug. 10 to Sept. 10, the Cambodian authorities conducted 85 operations to rescue 176 people of eight different nationalities. Though no details were given on the victims' citizenship, previous reports mentioned cases of Chinese, Vietnamese or Malaysian victims.
Most of the operations were held in Preah Sihanouk province.
"To ensure the fight against human trafficking, labor exchange, and sex trade, we must stand on the principle that the rule of law has to prevail when building and developing a nation," Sar Kheng said.
The minister added that "despite some challenges", officials must "understand that human trafficking and online gambling are illegal and serve only a small number of individuals or groups, not the public interest."
In a push to clean the government's action, which has been criticized for not taking the problem of human trafficking seriously enough, the Interior Minister considered these cases as an opportunity for officials to show their willingness and commitment to fulfill their duties.
"This operation is an important subject for measuring the will and capacity of the relevant authorities, especially the provinces' governors," he said.
The minister described illegal gambling as a "social cancer", arguing it brings other crimes with it, such as human trafficking, drug offenses, terrorism, robbery, extortion, torture, murder, revenge, illegal use of weapons, illegal immigration, or money laundering.
The 289 complaints came from 10 different provinces: 212 in Preah Sihanouk, 4 in Pursat, 18 in Svay Rieng, 5 in Koh Kong, 1 in Pailin, 14 in Oddar Meanchey, 18 in Kandal, 1 in Siem Reap, 14 in Phnom Penh, and 2 cases in Banteay Meanchey.
Related Articles