Hun Manet Confirmed as PM Candidate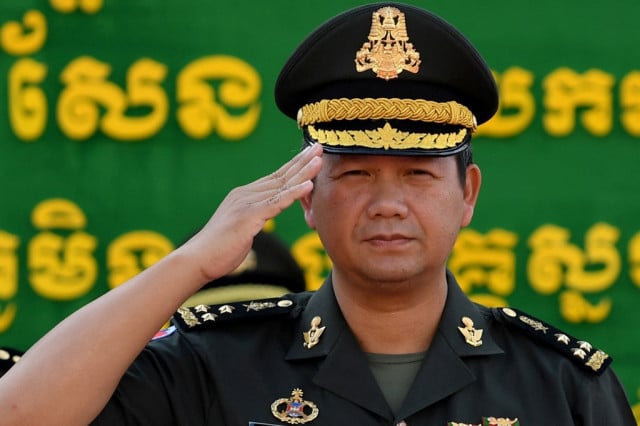 December 24, 2021 2:05 PM
CPP adds two vice presidents

PHNOM PENH--Hun Manet, the eldest son of Prime Minister Hun Sen, has been elected by the ruling Cambodian People's Party (CPP) to be its next candidate for prime minister.

Hun Manet was the sole candidate on Friday for selection by the CPP congress, which selected two new vice presidents, Defense Minister Tea Banh and Deputy Prime Minister and Minister of National Assembly-Senate Relations and Inspection Men Sam An. The party now has four vice presidents, with two existing vice presidents being Say Chhum and Sar Kheng.

Hun Manet is already a member of the Standing Committee, the highest committee of the party, and its central youth chairman, the highest position in the leadership of the CPP youth.

In the military, Hun Manet, 44, who holds a PhD from the United States, is the Deputy Commander-in-Chief of the Royal Cambodian Armed Forces, Commander of the Army, Commander of the Anti-Terrorism Special Forces and Deputy Commander of the Prime Minister's bodyguards.

The Central Committee meeting of the 5th Mandate of the Cambodian People's Party was held on December 24, 2021 under the chairmanship of Prime Minister Hun Sen, President of the Cambodian People's Party and President of the National Assembly Heng Samrin, honorary President of the Cambodian People's Party, attended by the party's 775-strong central committee of 865 members.

The CPP has been in power since the country's second election in 1998.
Related Articles