Hun Manet's Japan Visit: Tokyo Prepares for Young Blood in Cambodia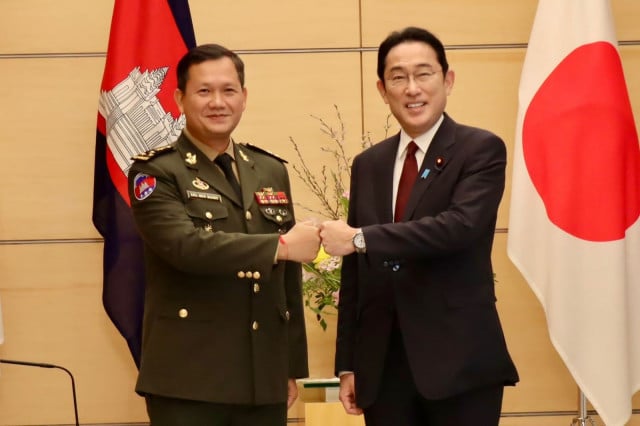 February 19, 2022 6:23 PM
Commander of the Cambodian Army Hun Manet visited Japan this week at the invitation of Japan's Defense Ministry. Designated to be the successor of Prime Minister Hun Sen following his election in the ruling party late last year, Manet also held talks with Prime Minister Fumio Kishida, Japanese Foreign Minister Hayashi Yoshimasa and Defense Minister Nobuo Kishi during his visit.
Japan's invitation to Manet has been seen by many as an effort to expand its engagement with Cambodia, mainly to challenge China's rising influence. And I think it is, to an extent, politically and diplomatically symbolic as Japan became the first country to extend such an invitation since Manet was officially elected as a leadership candidate by the ruling Cambodian People's Party (CPP) late last year.
In his talks with Manet on Feb. 14, Hayashi discussed many issues from strengthening bilateral ties to boosting regional cooperation to dealing with regional security challenges. Hayashi told Manet that Japan intends to assist Cambodia in promoting democracy through its national elections to be held this June and next year with diverse voices and reflecting the will of the people.
Japan expects more than a generational change in the Cambodian governing system.
Inviting Manet may signal that it comprehends the upcoming change in the country's leadership and with whom it must engage in the long run after PM Hun Sen leaves his post.
The inclusion of new blood in the Cambodian leadership might be something Japan has long expected when it comes to Cambodian politics.
In August 2020, during his official visit to Cambodia, Hayashi's predecessor and then foreign minister Motegi Toshimitsu pointed out that Japan has remained committed to helping Cambodia on the path of democratic development by incorporating youth strength as a pillar to help the country progress.
By forthrightly offering help to Manet, who is groomed to be the future prime minister, to strengthen Cambodian democracy, Japan wants to demonstrate that it anticipates a generational change in the country's top leadership. But it also hopes to see a modification of the leadership style with more democratic ingredients if Manet is elected to lead the country in the future by the Cambodian people.
The action also can support Japan's aspiration, as a traditional partner of Cambodia, to support the future leadership to build its democratic system with its characteristics in any way possible. With early engagement with the prime minister in the making, Japan also envisages that a new generation of Cambodian leadership may be looking for a more promising model of development for the future, for which Japan can offer help and lessons.
Japan has been one of Cambodia's biggest donors, contributing to reconstructing the country from the 1990s. Moreover, it continues to expand its role in buttressing Cambodia's socio-economic development as well as difficult democratic reforms.
Despite being criticized as being indulgent towards Cambodia when it comes to domestic political issues and democracy, Japan has seemed to consider its approach pragmatic and able to ensure both closer relations and fostering democratization.
It is also because it understands that democratization takes time and can be more complicated and arduous to cultivate in a country like Cambodia, taking into account many historical, social and cultural aspects.
Expanding security ties with Cambodia with China in mind
During his meeting with Manet, PM Kishida also touched on enhancing security cooperation with Cambodia to ensure a free and open Indo-Pacific region amid growing Chinese economic and political clout in the region.
Realization of the free and open Indo-Pacific region is one of the key priorities of Kishida's foreign policy, and, understandably, strengthening relations with key allies and regional partners like ASEAN countries including Cambodia is critical for Japan. And it is also taking into account the vital regional role of Cambodia as the current chair of the Association of Southeast Asian Nations (ASEAN).
Pursuing efforts to elevate security ties with Cambodia also falls in line with the government's goal of establishing close defense cooperation with the Southeast Asian region and bolstering its regional role in security architecture.
Defense relations between the two also have reached a high level with both sides undertaking substantial steps to enable robust cooperation. In June last year, Cambodia's Defense Minister Tea Banh and his Japanese counterpart Kishi also agreed on expanding cooperation between the Cambodian army and the Japanese Self-Defense Forces on counter-terrorism, human resource training, peacekeeping, disaster management and engineering.
Moreover, Japan inviting Manet also has already yielded more fruitful results, giving a greater boost to the Cambodian government to be more open to Japan in terms of defense partnership. On Feb.16, during the inauguration of bridges funded by the Japanese government, while praising Japan's gesture in extending the invitation and special welcome to his son, Hun Sen also publicly announced that Cambodia is willing to further beef up defense collaboration with Japan, specifically holding joint military exercises.
Even though it remains to be seen what Manet's leadership style and especially his foreign policy would be like, the Japanese government is taking another step to enhance engagement with the future leadership. To that end, what Japan is doing shows that it is always better to engage at the earliest time possible.
Related Articles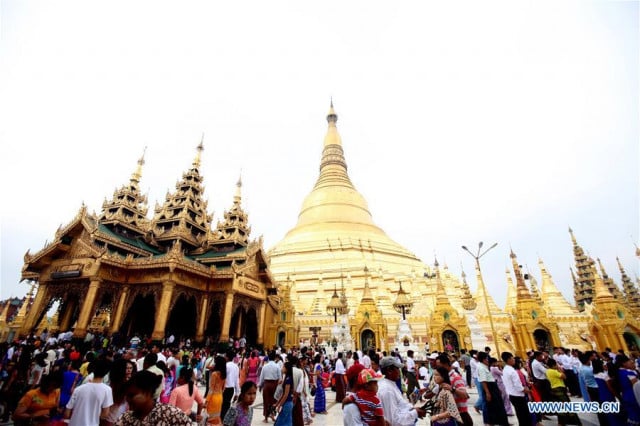 September 3, 2019 10:47 AM