Hun Sen asks China to help develop Sihanoukville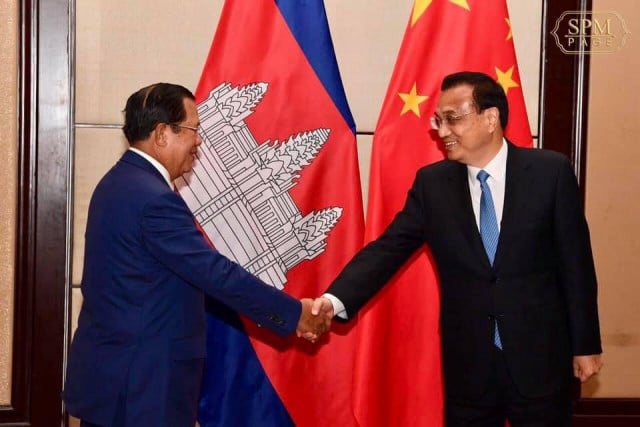 Phoung Vantha
November 4, 2019 8:08 AM
Chinese premier says both countries will work together to develop coastal town

PHNOM PENH — Prime Minister Hun Sen has asked the Chinese government to support Sihanoukville's development, according to his Facebook page.
Hun Sen said he met with Chinese Premier Li Keqiang on the sidelines of an ASEAN Summit in Bangkok on Sunday to discuss strengthening bilateral cooperation.
Li reportedly said that the Chinese government would support plans to develop Sihanoukville.
"Both countries will work together, especially on grants to support the development of Sihanoukville," Li was quoted as saying.
The Cambodian government has approved $200 million to rebuild infrastructure in Sihanoukville province.
Sihanoukville Provincial Hall spokesman Kheang Phearum said the town is experiencing challenges in areas such as garbage, sewage and security.
Related Articles
February 22, 2022 8:48 AM