Hun Sen Asks Journalists to Fight Fake News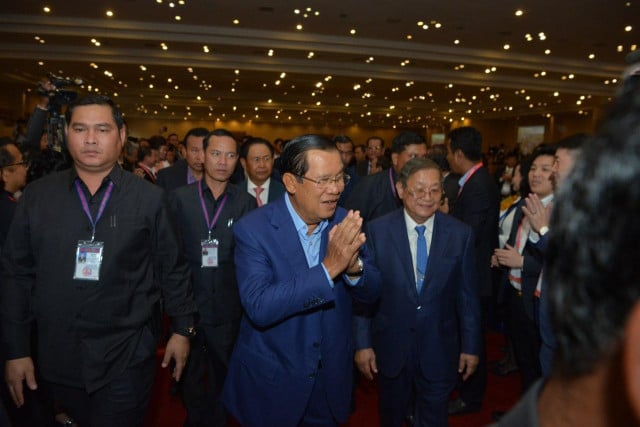 Torn Chanritheara and Jazmyn Himel
January 15, 2020 12:18 PM
Phnom Penh – Prime Minister Hun Sen Tuesday called on journalists to fight "fake news," calling them more destructive than bombs.

"A bomb can destroy a village or a house, but fake news can destroy a nation," Hun Sen said during his fourth annual meeting with the media. The press can contribute to political stability and economic development, but it can also affect politics and the economy if the news are misleading, he said.
Calling on journalists to adhere to professionalism when doing their job, he said, "Don't infringe on other people's rights; don't distort the truth.
"We need a society that is clean and transparent and we have to accept that social injustice is part of social instability, which can also lead to armed conflict or violence," he said to nearly 6,000 members of the media and the press who attended the event at the Koh Pich Exhibition Hall.
According to the government press agency Agence Kampuchea Presse (AKP), January 14 has been set as the day for Hun Sen and journalists to meet and "review the progress in the media sector."
During the evening, Hun Sen approved a request made by Information Minister Khieu Kanharith to have his lawyer defend a journalist if charges are filed against him for doing his job. Later on, however, the prime minister said that his lawyer would not defend a journalist who was unprofessional or immoral.
Last year, Reporters Without Borders ranked Cambodia as 143rd out of 180 countries in the World Press Freedom Index, with 1st place being the country with the most press freedom.
Related Articles