Hun Sen Asks to Take Away the Oknha Title of Military Officers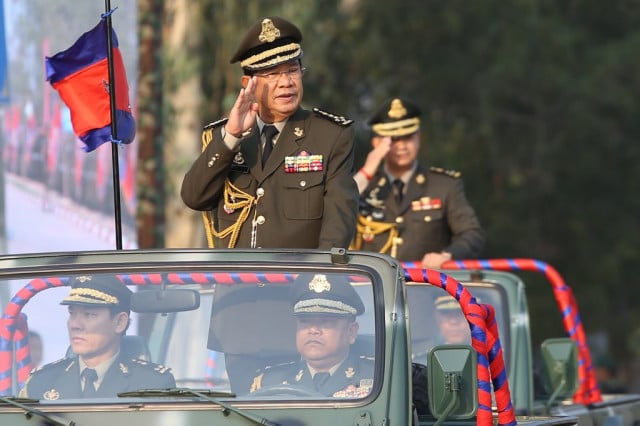 Torn Chanritheara
September 25, 2019 7:07 AM
PNHOM PENH --Prime Minister Hun Sen has requested from acting Head of State Say Chum to strip of the honorary title oknha 75 members of the armed forces who have voluntarily relinquished the title.
In a letter dated Sept. 19 sent to Senate President Say Chhum—acting head of state in the absence of King Norodom Sihamoni currently outside the country—Hun Sen said that the 75 officers have chosen to remain in the armed forces and to give up their oknha title. The officers' ranks range from lieutenant colonel to 4-star general.
During a recent meeting of the Central Committee of the ruling party Cambodia People's Party, Hun Sen, who is the party president, had issued an ultimatum to members of the armed forces to the effect that they had to either keep their oknha titles or give up their positions in the armed forces.
The Cambodian government has so far identified 132 military or police officers who hold the title of oknha that is bestowed by the king. Among those, 99 are in the military and 33 in the police forces, according to spokesmen from the Ministry of Interior and the Ministry of National Defense.
The Ministry of Interior has indicated that one of the oknhas has decided to keep his title of oknha and resign from the police forces.
No information has yet been released regarding the choice made by the remaining military and police officers.
Related Articles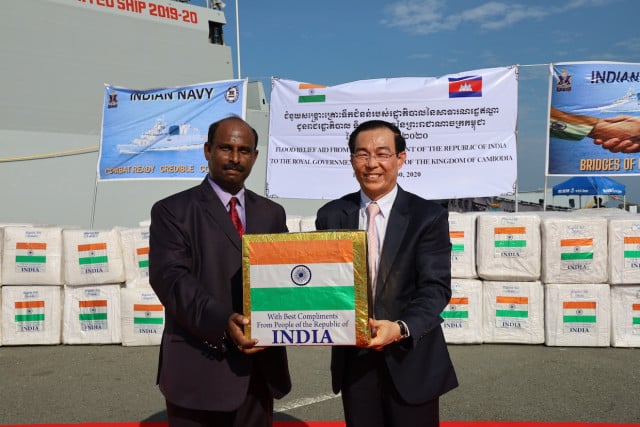 December 31, 2020 7:30 AM