Hun Sen Calls for Lifelong Learning Programs in the Country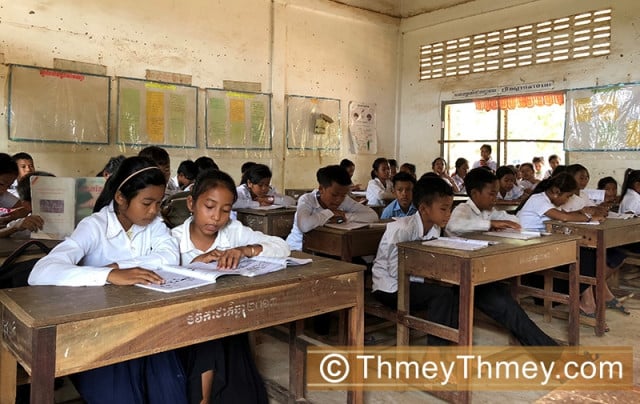 Phoung Vantha
August 27, 2019 11:39 AM
Hun Sen's message is to mark National Literacy Day held this year on the theme of "Literacy connected with profession
PHNOM PENH--Prime Minister Hun Sen Tuesday called on all education and training institutions in the country to develop programs offering learning opportunities to Cambodians of all ages so they can have better livelihoods.

In his message for National Literacy Day held this year on the theme of "Literacy connected with profession," he said, "[a]ll ministries, educational institutions, centers, vocational trainings, pagodas must develop a holistic and flexible curriculum in all subjects for all Cambodian citizens to fulfill the need for lifelong learning in both private and public education systems."
In order to achieve the country's sustainable development goals by 2030 and transform the labor force into skilled workers, all stakeholders must make sure that Cambodians have access to education to improve their livelihoods, the prime minister said.
"Children and people who are illiterate or have quit your studies, please endeavor to take part in any literacy and skills training courses at any place close to your community learning centers," he said.
Dy Kham Boly, spokesman for the Ministry of Education, Youth and Sports, said that the ministry will formulate an action plan for the implementation of the lifelong-learning policy and to work closely with all relevant ministries in order to boost the education system nationwide.
"We will have a meeting with the private and public sectors to shape and improve the curriculum qualities," Boly told Thmey Thmey on Tuesday.
Hun Sen also called on investors and private companies to design capacity-building programs for their employees, which can also help improve their productivity and boost their profits.
Related Articles