Hun Sen Chairs Meeting to Review Draft of Emergency Law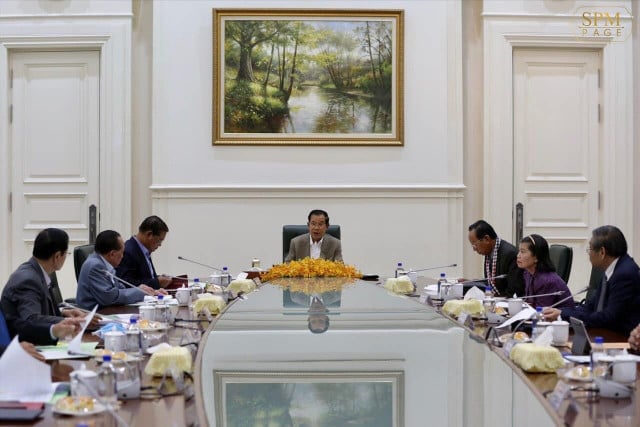 Torn Chanritheara
March 31, 2020 11:04 AM
The high-level meeting took place on March 31 with the draft law expected to be submitted to the cabinet on April 3.
PHNOM PENH—Prime Minister Hun Sen Tuesday chaired a high-level meeting to review a draft law on the declaration of a state of emergency. The new legislation is expected to etail what new powers will be granted to the government and define how Cambodia will be governed in the time of the Coronavirus Disease 2019 (COVID-19).
Held at Peace Palace, the Standing Committee of the Cabinet included all 10 deputy prime ministers, the government's legal team and newly appointed Justice Minister Keuth Rith, who met today to discuss the details of the new law, according to post on Hun Sen's Facebook page.
Article 22 of the Cambodian Constitution does provide for the declaration of a state of emergency, but it does not provide any articles for the management of the situation. To address this, Hun Sen had said that there is a need to have a supplementary law in place if government were to impose state of emergency in Cambodia to curb the spread of COVID-19.
In the meeting, Hun Sen acknowledged that Cambodia doesn't have law to manage the country during a state of emergency. He went on to say that creating this law aimed to establish a legal mechanism to govern the country, the post wrote.
He again dismissed concerns that have been expressed over the introduction of this law, after Hun Sen publicly announced that the law would curtail citizens' rights.
"Samdech Techo Hun Sen calls on citizens and civil society organizations not to worry about this law because it is not created to restrict their rights and freedom of expression," it said, echoing Hun Sen's speech on March 30 where he claimed "we have to breakdown what needs to be done, what not to do, and then we will introduce closure measures for both public and private life that are necessary for our response to COVID-19."
After being reviewed in this high-level meeting, the post added, the draft will put forward for discussion and approval in the cabinet meeting on April 3 before being forwarded to the National Assembly for adoption.
Hun Sen said he expected that the National Assembly will pass this draft into law quickly. It will then reach Senate and finally the King will have to sign it into law.
He claimed that that law may not be implemented immediately if Cambodia's cases of COVID-19 do not grow too serious, but didn't specify what constituted serious.
As of Tuesday total number of confirmed cases stands at 109 in the country. The Ministry of Health has today announced that 23 people have recovered and no-one has died as a result of the virus.
Related Articles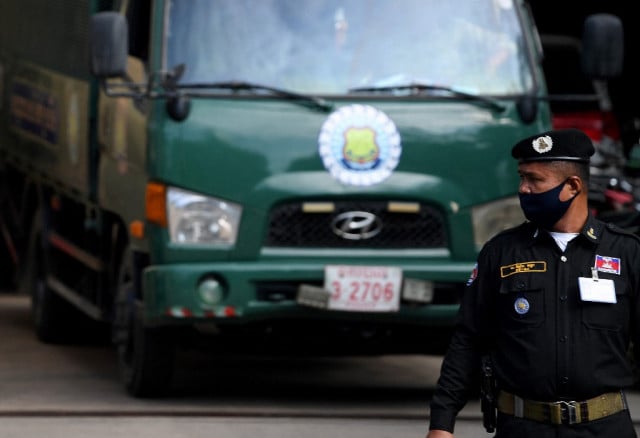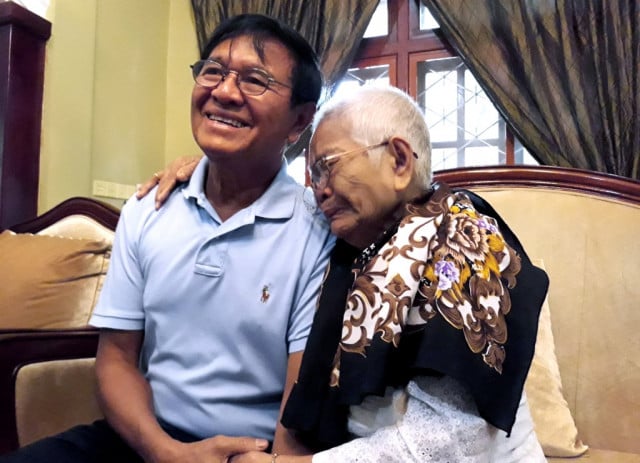 September 10, 2019 1:01 PM