Hun Sen Demands Malaysia Apologize Over Coronavirus Testing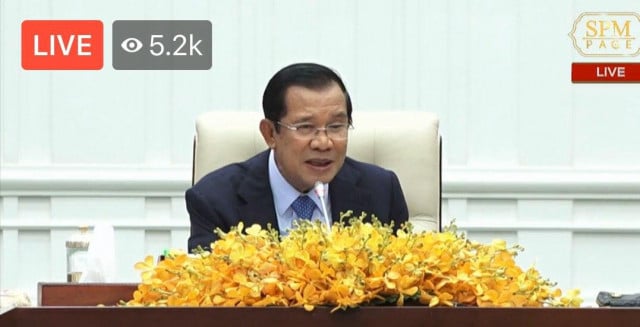 Phoung Vantha
February 24, 2020 5:06 AM
The prime minister has placed blame on the Malaysian health ministry over testing and treatment of an American passenger from the MS Westerdam.
PHNOM PENH--Prime Minister Hun Sen on Monday said that Malaysia has to be responsible and apologize to Cambodia and to the MS Westerdam passengers for the alleged consequences of announcing the positive test results of an 83-year-old American woman. Health authorities in Malaysia confirmed that after 72-hours of treatment, the patient had now tested negative for the novel coronavirus twice.

"Malaysia has to be responsible for the problems they have caused for the passengers of the Westerdam and the damage done to Cambodia's reputation," he said
He said that Cambodia has been working collaboratively with the U.S. Center for Disease Control and Prevention (CDC), the World Health Organization (WHO) and researchers at the Institut Pasteur du Cambodge, who have all confirmed that Westerdam passengers tested negative for the coronavirus.
"That problem has placed a burden on us, on Cambodia, is takes away from our honor and from Cambodia's nobility. Some people think that the case is simple, but Cambodians don't think it is so simple," he said. "Now people are discriminating against our country, and also against those people who were onboard the ship."
Hun Sen has said that if he were the leader of Malaysia, he would remove the country's health minister, claiming that his carelessness has had serious negative impacts on people of 41 nationalities and upon the perceived competency of Cambodia.
On Feb. 15, the Malaysian health ministry announced that the 83-year-old American woman had tested positive for COVID-19 after arriving at Kuala Lumpur Airport from Cambodia. Tests were carried out twice and came back positive both times.
On Feb. 22, Malaysia said that her condition was improving and was displaying good signs of recovery after 72 hours of treatment. She has since tested negative for the virus twice.
During a press conference, Hun Sen claimed he still does not believe that Malaysia could cure an 83-year-old woman of the virus in just 72 hours.
"If she is healed, the world should be learning from Malaysia, as just a 72-hour treatment is amazing, it's a miracle of Malaysian medicine," he said.
He also suggested that Cambodia's Foreign Minister Prak Sokhon should invite the Malaysian ambassador to clarify the case.
The Westerdam cruise ship arrived in Cambodia on Feb. 13 after receiving permission from the government to dock in Sihanoukville port. With 1,455 passengers and 802 crew members on board, many critics feared Cambodia's approach to the situation could make it harder to contain the virus.
The Ministry of Foreign Affairs and International Cooperation released a statement on Monday expressing their dismay at the coverage given to Cambodia's decision to allow the Westerdam to dock. The ministry "rejects the assertion made by several foreign media and institutions that led the public to believe that Cambodia may have allowed passengers carrier of the virus to leave the Westerdam cruise ship which increased global coronavirus spread."
The statement goes on to say that Cambodia's decision was "motivated solely by sheer compassion" and was "grounded on solid medical and scientific prudence."


Related Articles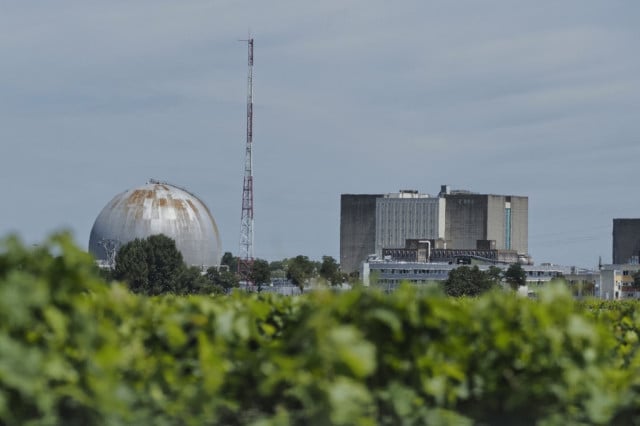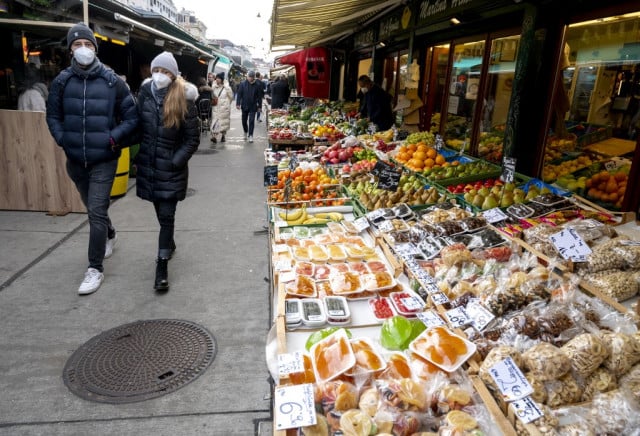 November 20, 2021 9:45 AM