Hun Sen Denies a Diplomatic Rift between Cambodia and Malaysia over a COVID-19 Test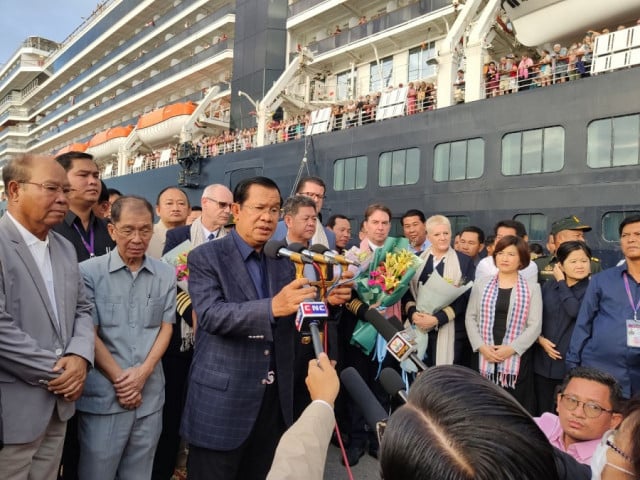 Torn Chanritheara
February 21, 2020 9:51 AM
There is no tension between the two countries due to differing test results, he said
PHNOM PENH – Prime Minister Hun Sen Thursday denied that Cambodia was involved in "a small diplomatic rift" with Malaysia over a Coronavirus Disease (COVID-19) test: The one that prompted medical authorities in Kuala Lumpur to declare a woman infected with the virus even though she had been found not to be in Phnom Penh.
Hun Sen was responding to a report to the effect that tension between the two countries had escalated since the Malaysian health authorities released their test report showing that an 83 year-old American woman who arrived at Kuala Lumpur International Airport from Cambodia had tested positive for the COVID-19. She had been a passenger aboard the MS Westerdam cruise ship, which docked on Feb. 13 in the Sihanoukville port, and whose passengers and crew were allowed to leave once no sign of COVID-19 infection was found among them.
"There is no diplomatic tension, I want to assure you," Hun Sen said Thursday during the annual meeting of the Ministry of Interior. "Cambodia only asked for clarification because Cambodia could not find [the coronavirus] but it was found [on the passenger] in Malaysia.
"So where was the virus transmitted," he said. "Had it already infected in Cambodia and [impossible] to detect or did it infect when [she] arrived in Malaysia," he said.
Hun Sen expressed skepticism, pointing out that the woman's husband as well as hundreds of passengers and crew of the Westerdam had not carry the virus.
Malaysia tested the woman twice for the COVID-19, the second time at Cambodia's request, and twice she tested positive according to Malaysia's health authorities.
Hun Sen reiterated that the ship had been authorized to dock in Sihanoukville based on humanitarian principles after the Westerdam had been refused to do so by several countries. "The question is, if Cambodia had not allowed the ship to dock, where would it be now, at this point facing fuel and food shortage," he said.
Noting that the COVID-19 outbreak is a regional and global issue that is not about to end, Hun Sen said that he supported the idea of a summit between ASEAN and China to address it. The ASEAN foreign ministers Thursday met with Chinese representatives in Laos to discuss the outbreak. "I declare that if the foreign ministers of ASEAN and China agree to have an ASEAN-China summit, I would like to give my support," Hun Sen said. "This issue is not only about China: It is a regional and global issue."
The Singaporean newspaper The Straits Times reported Friday that the 83-year-old woman who was hospitalized in Malaysia after testing positive for the COVID-19 is now clear of the virus.
Related Articles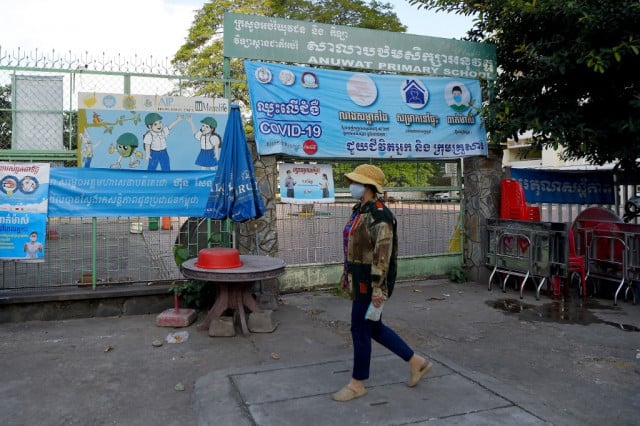 September 9, 2021 5:15 PM