Hun Sen Orders Citizens and Officials Not to Travel to Europe, US or Iran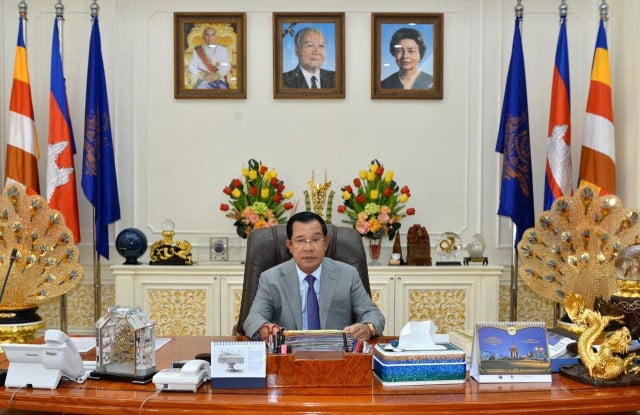 The Prime Minister warns against all but essential travel for Cambodian citizens and government officials in a bid to stop the spread of COVID-19.

PHNOM PENH--Cambodia's government has banned its people and officials from visiting Europe, the United States and Iran as a preventative measure against the COVID-19 pandemic, Prime Minister Hun Sen said on Sunday evening.

"All citizens must not travel to Europe, the United States or Iran unless it is absolutely mandatory," he said.

On March 14, the Ministry of Health issued a statement announcing that Cambodia will implement on ban on travelers from Italy, Germany, Spain, France and the United States for 30 days as of March 17 as a countermeasure to the spread of COVID-19.

While the World Health Organization (WHO) Director-General, Dr. Tedros Adhanom Ghebreyesus stated on March 13 that "More cases are now being reported [in Europe] every day than were reported in China at the height of its epidemic," Cambodia is still yet to impose any travel restrictions to China, the epicenter of the outbreak. As of Monday morning, there were 80,860 cases confirmed in China, with the death toll reaching 3,213.

Hun Sen ordered all ministries and institutions of national and sub-national levels to prevent their officers or staff from attending meetings of any level that are being held in Europe, the United States, and Iran.

"In the case of urgent attendance from Cambodian representatives for meetings held abroad, relevant ministries must send a request to the Ministry of Foreign Affairs and International Cooperation who will send their representatives from embassies in those countries to attend the meetings instead," he added.

Minister of Foreign Affairs and International Cooperation Prak Sokhonn announced officers who are returning from countries with cases of COVID-19 are required to undergo a 14-day quarantine and avoid further missions abroad for one month.

He also urged his officers not to meet with any foreign guests, but added that if they should meet anyone, to use the traditional Cambodian greeting and maintain a distance of at least 1.5 meters at all times. For those departments able to work at home, Sokhonn insisted they should.

So far Cambodia has confirmed 11 cases of the virus in foreign nationals as well as one Cambodian who tested positive for COVID-19.
Related Articles