Hun Sen orders military to tighten security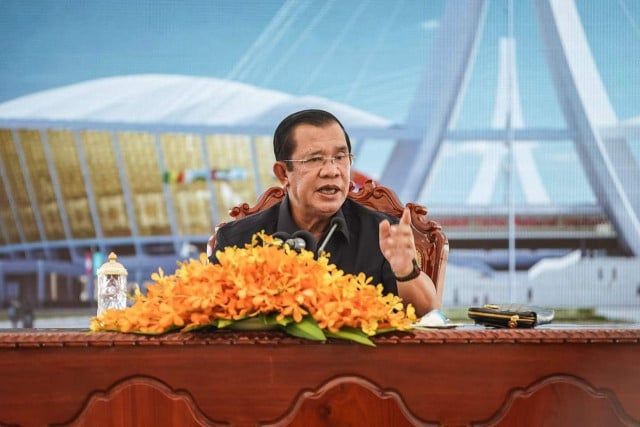 Phoung Vantha
October 7, 2019 12:38 PM
Prime minister says Sam Rainsy 'crossed the red line' with threat to overthrow government and monarchy
PHNOM PENH - Prime Minister Hun Sen ordered the armed forces Monday to prepare for action against exiled opposition leader Sam Rainsy and his accomplices.
"The group of rebels is Tea Banh's task," he said, referring to the national defense minister.
Speaking at a meeting with high school students, Hun Sen said Sam Rainsy had "crossed the red line."
'Actions are unforgivable'
The prime minister said the goal of Sam Rainsy — who has vowed to return to Phnom Penh on November 9 — was to topple not only the government but also the monarchy.
"His coup actions are unforgivable," he said.
"Their specific goal does not focus on changing Hun Sen but changing the constitutional monarchy."
If arrested, "those involved should not consider the government as infringing upon their rights," Hun Sen said. "You've crossed the red line."
Sam Rainsy claimed on Facebook last week that 65 percent of the armed forces would support his call for a mutiny, and that only 35 percent were loyal to Hun Sen.
Arrest warrants
For allegedly plotting to overthrow the government, Phnom Penh Municipal Court has issued arrest warrants for Sam Rainsy, his wife Tioulong Saumura and other opposition figures — Eng Chhai Eang, Mu Sochua, Ou Chanrith, Hou Vann, Long Ry, Men Sothavrin and Nuth Romdol.
Opposition youth leader Yen Chamroeun claims 30 former activists have been detained on conspiracy charges and that 161 others have been issued summonses and charged with attempting to overthrow the government.
Yen Chamroeun — from the Cambodia National Rescue Party dissolved by the Supreme Court two years ago — also claims that 12 former activists have met with violence.
Related Articles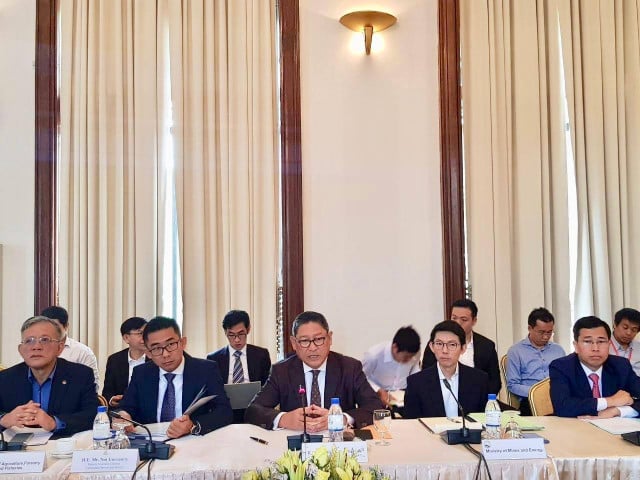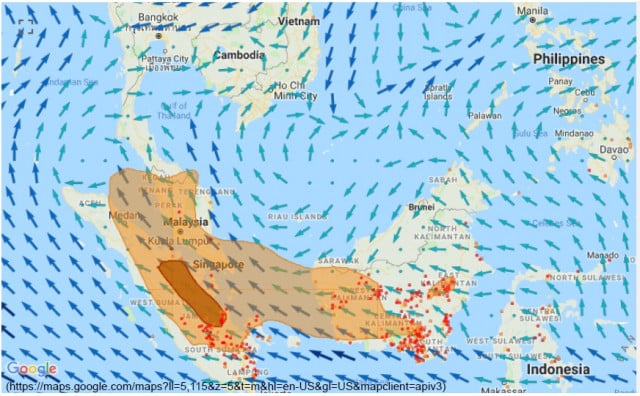 September 23, 2019 2:17 PM