Hun Sen Orders Release of Impounded Trucks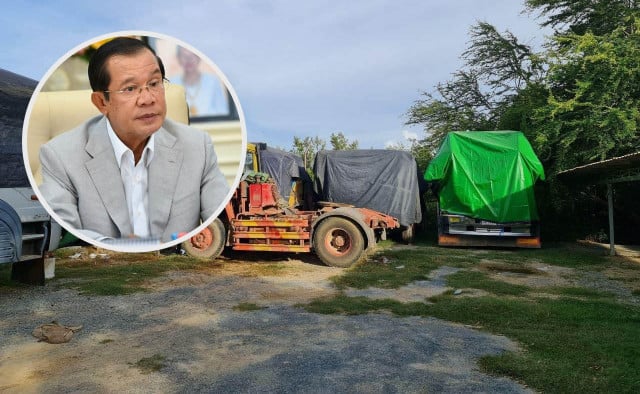 Vehicles breached weight limits but are needed for recovery
PHNOM PENH--Prime Minister Hun Sen has ordered those 229 trucks impounded for being overloaded should be released early.
However, owners must pay outstanding fines on the vehicles, which have been held for up to a year.
The trucks have been held at weighing stations and in capital and provincial departments of public works and transport.
The Prime Minister said releasing the trucks will ease pressures on businesses and truck owners. More importantly, trucks owners can run their businesses again in line with economic recovery policies.
Despite the decision, the state is not easing up on law enforcement. Hun Sen said the state will not extend the favor for businesses and overweight truck owners a second time.
He told the Ministry of Public Works and Transport, "Even though the Cambodian government permits the release during Pchum Ben, all truck owners and business owners must obey and exercise Cambodian Land Traffic Law article 60 and the sub-decree on the additional restriction of measures for heavy transportations on the road network.
"The Ministry of Public works and Transport must strictly use its authority on overweight trucks."
The ministry must promote the laws and all related legal documents so that citizens understand them, he said.
Related Articles