Hun Sen orders release of Sam Rainsy' supporters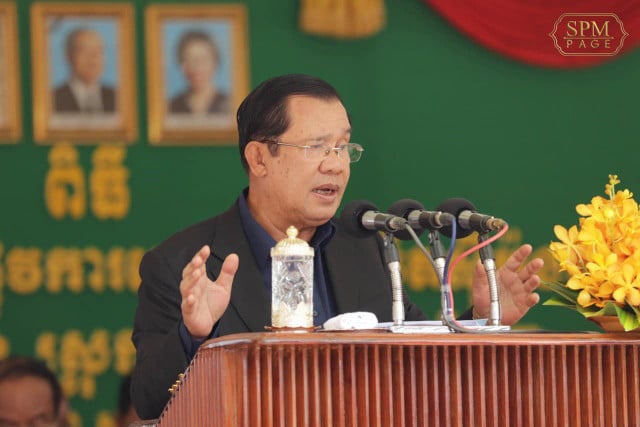 Phoung Vantha
November 14, 2019 7:30 AM
Prime Minister Hun Sen on Thursday ordered the release of 70 opposition supporters who have been arrested recently for allegedly conspiring with the exiled opposition leader Sam Rainsy to overthrow the government.

In a speech during an inauguration of a cement company in Kampot province, the prime minister instructed the Ministry of Justice to arrange for the release of these individuals, who, he said, had been merely "deceived" into joining the plot.
"The Minister of Justice should work with prosecutor to look into the possibility of releasing those arrested per request by themselves, their family or lawyer, regardless of the charges," Hun Sen said.
He also called on those opposition supporters who had fled to neighboring Thailand for fear of arrest to return home, saying they will not be persecuted.
"Please come back home. You will not be charged or arrested. Hun Sen orders authorities not arrest those people," he said.
In recent weeks, the Cambodia authorities have rounded up opposition followers who have expressed their views publicly in support of the intended return from exile of Sam Rainsy, the acting president of Cambodia National Rescue Party (CNRP) and Hun Sen's arch rival.
Hun Sen has considered Sam Rainsy's return as a coup plot and has deployed the military at all main land border crossing points to prevent him from getting back into the country. Sam Rainsy was last reported to be in Malaysia where he had arrived on November 9 from France.
Hun Sen's announcement on Thursday came on the heel of the latest threat by the European Union to remove the 'Everything But Arms' (EBA) trade preferences unless the government stops violating human rights and labor rights. It also followed the release of Kem Sokha, CNRP's president, from house arrest on Sunday.
Kem Sokha had been kept in jail and in house arrest for the past two years on treason charges that he and critics have said were politically motivated to silence dissents. Despite his release from house arrest, Kem Sokha is still barred by the government from leaving the country and engaging in political activity.
On Tuesday, the European Commission said it had submitted to the Cambodian government its "preliminary report on temporary suspension of trade preferences" and given the latter one month to respond.
"The aim of the procedure (for EBA suspension) is to address human rights and labor rights concerns in Cambodia. While the European Union remains committed to working with the Cambodian authorities on this aim, real and credible improvement on the issues of concern is needed in order to avoid the withdrawal of EBA preferences," the EC said in a press statement.
"We also expect the Cambodian authorities to reinstate the political rights of all opposition members banned from political life and to fully release all opposition members, supporters and activists recently put under detention," the EC said in a separate statement on Monday following Kem Sokha's release from house arrest.

Related Articles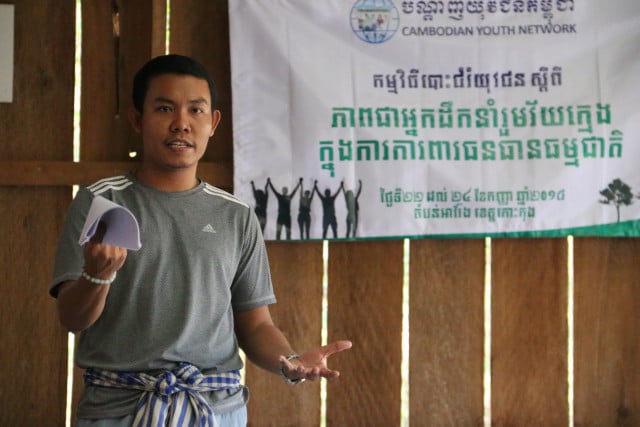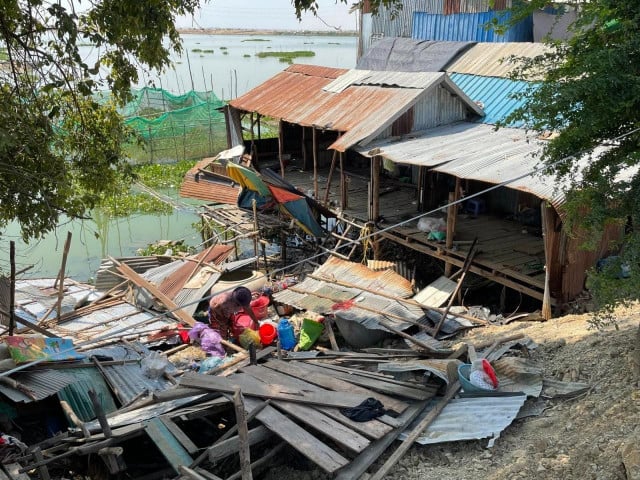 February 28, 2022 5:15 PM