Hun Sen: Pandemic Relief Fund Only Temporary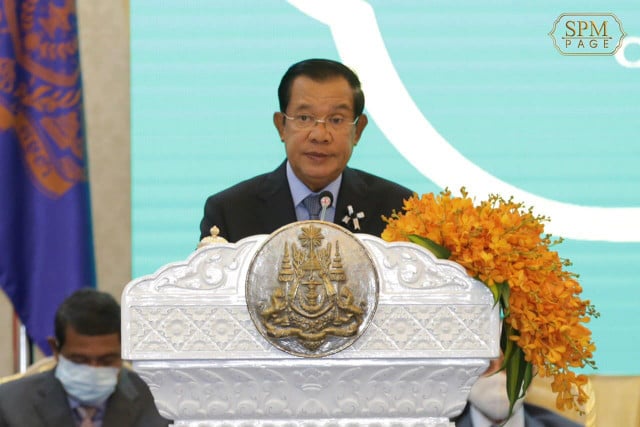 Romdoul Chetra and Lay Sopheavatey
June 24, 2020 12:23 PM
The $25 million per month pandemic relief fund will last just two months, Prime Minister Hun Sen confirmed on June 24.

PHNOM PENH--Prime Minister Hun Sen on Wednesday (June 24) said the Coronavirus Disease 2019 (COVID-19) relief fund to support poor families and vulnerable groups will be temporary. The fund, which is estimated to be able to provide $25 million per month, will last just two months initially, Hun Sen confirmed.

Speaking at the official launch of the pandemic relief fund at Peace Palace on Wednesday, Hun Sen said that phase one of the fund will from June to July 2020, while the following phases are still under assessment by the government.

The relief fund is temporary, he explained, because the government has no capacity to provide such a fund permanently, but it can at least help to relieve the burden of people and support their wellbeing during these difficult times.

More than 260 garment factories in Cambodia already have suspended operations while over 130,000 workers have been affected by this production disruption. Many other key industries, like tourism, have also been drastically affected.

Hun Sen stressed that despite its relatively small amount of financial assistance, it is a demonstration of the government's effort and ability to help its citizens who are in the great need of help economically.

"Don't forget that Cambodia is a poor country, and it cannot catch up with rich countries who provide much funding to their people. But we have an ability to start from helping 560,000 families. Some countries do not even have enough reserved cashes to unveil such a project," Hun Sen said, but did not mention which countries he was comparing Cambodia to.

The relief scheme, according to Deputy Prime Minister and Minister of Economy and Finance Aun Pornmonirath will provide direct assistance to some 560,000 families of indigents and vulnerable people across the country, including elderly from 60 years old, people with disability, HIV positive people, pregnant women as well as kids under five years old.

Speaking with Cambodianess, Meas Soksensan—secretary-general of the Finance Ministry—explained that the pandemic relief fund could be extended if the situation doesn't improve.

"It's a kind of combination or supplementary [fund] during the anti-COVID-19 campaign. The COVID-19 relief is a purely government-run initiative, but we are open for partners who want to join," he said.

"If the COVID-19 situation doesn't improve and the impact gets worse or stagnates then the [fund] might be prolonged and further exercised," Soksensan added.

He explained that the relief fund would utilize the same mechanisms as the IDPoor program to identify vulnerable families, but noted that as the IDPoor program is being implemented by the Ministry of Planning and the German development agency (GIZ), he was not certain of how the criteria was applied.

Srey Da, a spokesperson for the Ministry of Planning confirmed that the criteria was not set by the government but rather by a standardized questionnaire that was designed by GIZ and distributed by the ministry.

Da explained that the 13-page questionnaire helps the ministry to determine which families are in need by the analyzing the score they receive after filling in numerous details related to their occupation, their living situation, their family situation, housing and income and expenses.

This, he went on to say, enables the government to categorize impoverished and vulnerable families by the level of poverty they live in. A score of 0-44 means that a family is not impoverished, whereas a score of 45-58 means that the family is considered poor—a score 59 and above means that the family is suffering in extreme poverty and is prioritized for the IDPoor program. The same methods have been employed in the distribution of support from the pandemic relief fund, with each family able to claim between $20 to $30 per month, depending on their living situation and location.
GIZ could not be reached for comment at press time, but are expected to fully hand over the implementation of the IDPoor program to the Ministry of Planning in 2021. It is not immediately clear whether COVID-19 has delayed this transfer.

Both the Australian government and GIZ announced on June 24 that they would be collectively donating some $16.4 million to Cambodia's IDPoor program, which is expected to reach approximately 2.3 million Cambodians.

"As a neighbour and friend of the Cambodian people, Australia has a stake in Cambodia's economic resilience and a strong commitment to working with a broad range of partners to develop practical ways of improving the lives of all Cambodians," said Australian Ambassador to Cambodia Pablo Kang, who added that the program would help those most in need.

Similarly, German Ambassador to Cambodia Christian Berger also expressed his high hopes for the program.

"Cambodia has successfully managed the health crisis and is now dealing with its socio-economic impact. The planned cash-transfer is a very effective instrument: It targets those in need and at the same time accelerates consumption, which helps the overall economy. I am proud that with support from Germany and Australia the Cambodian Government has now a system in place to assist directly poor and vulnerable people," said Ambassador Christian Berger in a statement on June 24.
While the IDPoor program remains separate from the government's pandemic relief fund, it is clear that the GIZ-initiated program has influenced the government's approach to the COVID-19 economic crisis. This was further reinforced when Hun Sen ordered the Ministry of Planning to enhance its information gathering techniques to ensure that the pandemic relief fund is reaching Cambodia's most vulnerable.

He also stressed that despite the fact that the official poverty rate is currently below 10 percent, the economic uncertainties that have arisen from the pandemic could drive an increase in the number of poor families, with many expected to fall back into poverty.

According to Asia Development Bank (ADB)'s forecast, Cambodia will experience a negative growth of 5.5 percent in 2020 to the pandemic, however the government's own forecasts look far less bleak with the Ministry of Economy and Finance predicting a contraction of just 1.9 percent.
"Each institution has its own criteria," said Sensan, when asked to explain the large discrepancy between the government's figures and those of the ADB. "The forecasting model will be based on a base line scenario and worse-case scenario. The forecasting will be readjusted by [the government] if needed."
Related Articles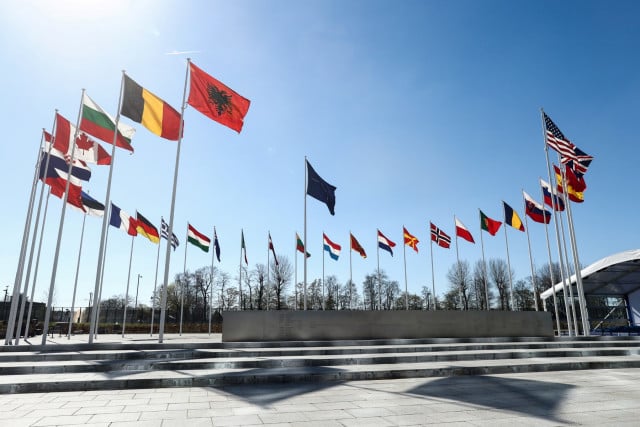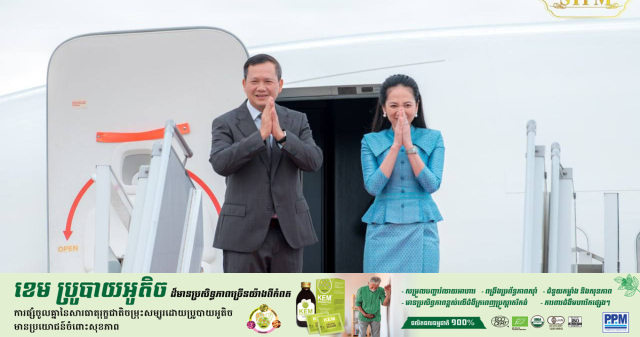 September 21, 2023 2:05 PM